In modern times, metal fabrication is flourishing in the industrial sector. This process is used to fabricate a material by using various metal components. It can be performed in various ways. An important, as well as popular type of fabrication process, is steel fabrication. In the method, steel components are joined, assembled, and bent to obtain the desired shape. Though you can easily get various shapes and sizes to meet your specific needs, it is wise to contact professional steel fabricators. They will give you the best possible suggestions and guidelines.
Different uses of steel fabrication:
Earlier steel fabrication was useful only for building constructions. However, it has covered a great way to achieve a distinct place in the market. Nowadays, glimpses of this kind of metal fabrication are evident in different places. It has the ability to add more elegance and durability to the material. Some frequently used applications are –
Buildings – Steel is such a component, which is used to make the frame of each building that you see around you. The list of buildings made with fabricated steel also includes the high rising skyscrapers. The main purpose of choosing steel to make the skeletal frame is to make the base of the building stronger.
Decorative elements – Decoration is compulsory for both your home and office. You can also utilize the fabricated steel products for that purpose. The glossy surface and clean finish of steel gives an amazing look and can create various decorative items. An important reason for selecting it is its multiple features such as flexibility, corrosion resistance, etc.
Kitchen appliances – You can gladly add different kinds of kitchen appliances made of fabricated steel to your home. Some of the commonly used appliances are utensils, trolleys, and knife. They stay for several years and work effectively always. Even high temperature, spillage of liquid and daily washing will not affect them.   
Basic processes of steel fabrication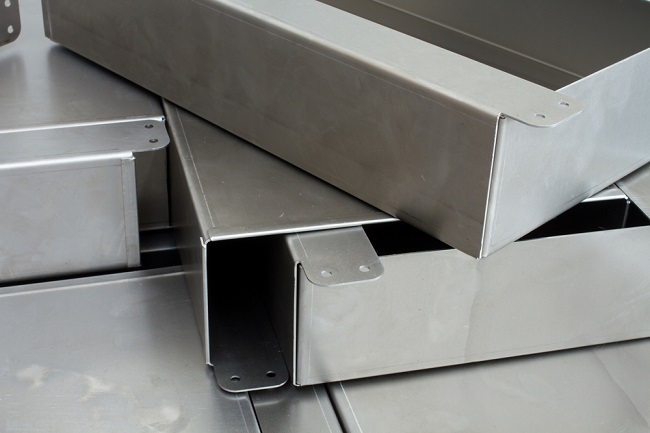 Great evolution has taken place in steel fabrication process to incorporate a wide range of manipulation techniques. Some commonly fabricated products are beams, columns, steel stairs, skids, bar joists, trusses, poles, pipe racks, platforms, ladders etc. Each of the products plays a vital role in commercial and residential construction industries. They have a good response in auto manufacturing, mining, and shipbuilding industries. It includes various processes. Some of the basic ones are –
Welding
Cutting
Shot blasting
Bending
Coating
Major responsibilities of steel fabricators
When the need for steel fabrication is greatly increased, the job responsibility of the professional steel fabricators also rises. The experts assemble and create metal products to use them in the construction of airplanes, ships, bridges, automobiles and buildings. They also make certain that the fabricated metal parts are fitting properly by sticking to the specified thicknesses and sizes.
The duties and responsibilities of the steel fabricators vary from one another as they depend on the needs of your fabrication work. Some specialists put emphasis on the manufacturing production of small components while others focus on large panel production. Here is a comprehensive list of some basic tasks performed by steel fabricators.
Assemble and fabricate sheet metal products
Manage fabricating machines which may include brakes, drill presses, rolls, flame cutters, and shears
Set up tools associated with end mills, edge planer, radial drill press, and other fabricating shops
Create and design fixtures and templates
Weld and fit metal parts with each other
Straighten and bend metal by grinding, chipping, and hammering it.
Therefore, you can hire reliable and skilled steel fabricators to make the process of steel fabrication successful for your project.