Your home is so amazing! And you do even more amazing things with it!
                Small modifications can go a long way when it comes to interior décor. In fact, there is no need to intricate costly works if you can do so much with so little.
                Most of these adjustment can be done by your. There is no reason to call handymen or any other outside assistance.
                So, without further ado, let's check these 5 unbelievable modifications that will completely change your living space.
Removing all the doors
This small trick is great for all the homes that have limited space. Although you cannot do anything regarding those inherent limitations, you can definitely make a visual illusion.
Removing all the doors doesn't actually increase the real space. The only way to do it is to remove entire walls. No, it only makes room spill into each other. When visitors come to your home they will notice all this free space and they will feel that each room is bigger than it actually is.
                Words of wisdom: do not go overboard with this strategy; your bathroom and bedroom will still require doors due to obvious reasons.
Making the floor more colorful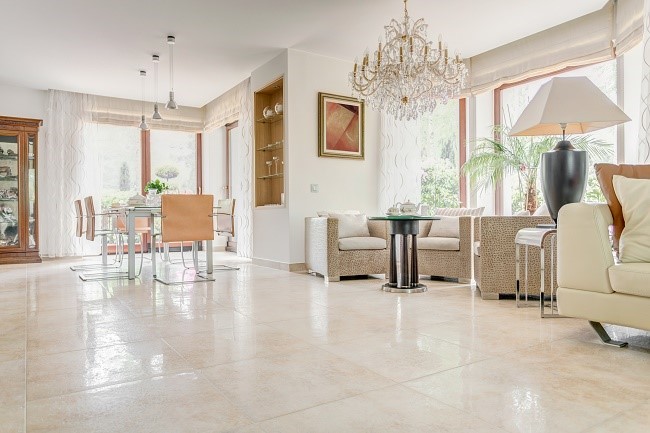 Carpets are really problematic. They require a lot of vacuuming and still, with all that, you can never know if they are clean enough. Nevertheless, their warmth cannot be disregarded. This is why you should seriously consider covering your whole floors with them.
Ok, perhaps not every area of the house but you should definitely consider covering your living room. Great thing about carpets is that they allow you to tinker about. Instead of having a plain wooden floor, you can have a carpet in several different colors that can perfectly complement the rest of your room.
Furthermore, carpets can set up the basis for everything else.
Changing up your upholstery
Your furniture will get dull after a while. This is mostly due to one and the same upholstery that gets stale after a while. Of course, you can always get new furniture but that would be too expensive and unwarranted. As a perfect middle ground, you can change the upholstery of your furniture.
Swapping it is really mundane job which can even be done by the homeowner. On top of this, it is a perfect solution for your décor issues. If you already wish to revamp the room, the costs will be very high and you will have to change everything. Instead of making these drastic, expensive measures, just make sure to mask things up.
Putting a Hollywood mirror in your bedroom
Hollywood mirrors or professional makeup mirrors are both decorative and functional. One great place to find a big collection of such is hollywoodmirrors.co.uk.
Most women have issues putting their makeup so this item will allow them to do it more efficiently as numerous lights perfectly illuminate the face from all the angles.
These same lights are really great as they contribute to the interior. Whenever you use them, they will create a unique sensation and give completely new feel to the room; an effect which cannot be accomplished by any other means.
Changing up the lighting fixtures
As mentioned in previous tip, changing up lights can have a drastic effect on your home.
Whether we talk about the intensity of the light, the angle or the color; all these small things can provide a drastic improvement. One of my personal favorite is colored lights. For example, by purchasing blue or red lights, you can use lighting fixtures that will complement the color of your walls and furniture further emphasizing overall décor of the home.