Running a medical office is no joke! With the many lives in your hands each day, you can't afford to take a risk with quality of care or promptness of service. Apart from merely providing your patients with healthcare services, you need to build reliability and trust so that you will be able to build the loyalty of past, present and future patients. An important way you can accomplish this is by hiring a medical call answering service. With the help of a medical call answering service you can assure your patients of their importance and in the meantime your staff can focus on the important thing of providing quality care to patients.
Brian from www.quickdoctor.co.uk said: "Medical offices should always be prompt, precise and professional when it comes to answering services. This is massively important for the many lives that are dependant on your healthcare facilities.
However, before you do hire a medical call answering service there are certain things that you should look out for. Below are 5 factors that you need to consider:
1. Personalization
Every business is different and so is your medical office and therefore you would like to stand out from your competitors. Additionally, even medical situations are different. So, you need to ensure that calls are handled appropriately in line with the high standards set by your medical office. You can personalize the medical call answering service with customized messages, scripts and situation based call handling features.
2. Always Available
The hospital industry or your medical office is meant to operate 24/7 to serve any kind of medical emergencies at any point of time. Just like doctors, nurses, technicians and other medical personnel must be always available on call in case of emergencies the medical call answering service should also operate 24/7 so that patients can contact your medical office at any odd hour. A good medical call answering service will come with backup power and other features to keep your medical office always available to your patients.
3. Quick Response 
Calls that you receive at your medical office must be handled quickly and the appropriate help must be provided as promptly as possible. If no medical staff is around a professional medical call answering service can help respond to the calls within the first two rings and redirect the call to the appropriate personnel or service.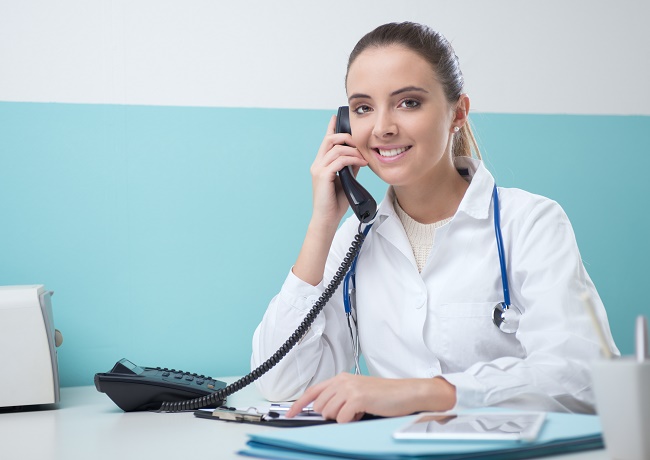 4. Professional Employees
When a medical emergency arises, you will need professional and trained employees to handle the situation in the most efficient and graceful manner. A medical call answering service will hire only professional staff that is trained to be accurate at their job as well as caring and loving towards the potential patient. They can help the potential patients to be extremely comfortable while they help them get details on doctors' schedule and book an appointment. 
5. HIPAA Compliance
All health care service providers must assure that their patient's personal information is safe and secure with them. Therefore, the same is expected from a medical call answering service under the HIPAA compliance. When opting for an answering service, ensure that they are HIPAA-compliant, and this way you can be assured that your patients' data is secured under government regulations and is in safe hands.
So, consider all these factors when searching for a professional medical call answering service. Try getting a free trail of their services beforehand to ensure quality and to see whether they meet your expectations or not. Hiring a quality medical call answering service can help you in the long run to manage your medical office effectively and provide quality service to your patients. So, get yours today.