Starting a business is hard with a variety of things that can go wrong. But it's harder to start a business in a highly competitive industry. As a new business, the most difficult part is to find new customers. Word of mouth can only get you so far. It's likely you aren't the only electrician working in that region. Most customers jump on platforms such as Service.com.au to find local, licensed electricians to give them free quotes for their jobs. Some people just Google 'electricians near me' and call up the first 2 – 3 companies they see online. So if you aren't available online, you aren't visible to most people. So how can you get your business at the top of the list?
The answer is SEO.
What is SEO?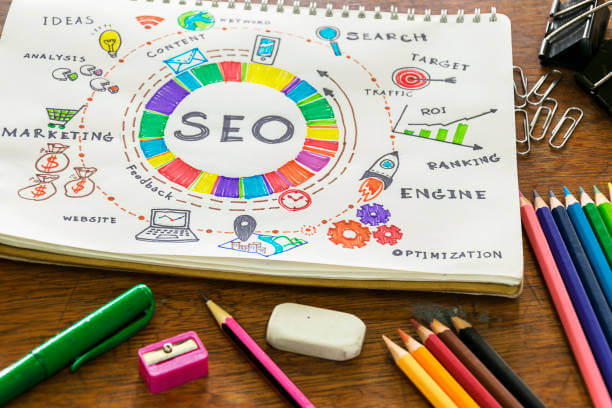 SEO is an abbreviation for "search engine optimization." In layman's words, it refers to the task of optimising the website in order to improve its exposure for related searches. The higher the exposure of your pages in search results, the more likely you are to gain interest and attract new and current customers to your business. Search is frequently the main source of digital traffic for companies, supplementing other marketing platforms. Greater exposure and better ranking in search results than your competitors will have a significant effect on your bottom line.
What is local SEO?
Local SEO is the practise of 'optimising' your web presence in order to draw more customers from related local searches. These searches are carried out on Google and other search engines. This isn't all about Google.
People use search engines such as Google, Bing, and Safari to find nearby businesses. That means ensuring that the website ranks high on all of them. As you might be aware, the majority of people conduct their searches on their mobile devices. As a result, make sure the website is mobile-friendly.
If all these technical terms are going over your head, let us break it down for you.
When looking for something online, more than 75% of people do not look beyond the first page. A customer, for example, is searching for an electrician in Darwin. If your website or company does not appear on page one, you will lose your job without even realising it. But, how can you make sure the company gets there?
SEO is the solution. It is the process of increasing "quality" traffic to your website through organic search engines. It can be difficult to stand out online when you're competing with hundreds of other businesses. However, if you own a local company, SEO may have a big effect on both your short and long-term success. It will help users find, learn about, and visit your brand. Local searches have an overall conversion rate of 80%, meaning that 80% of consumers choose to take the desired step. Google searches for "near me" have risen by more than 500% in the last few years, according to the company. 61 percent of mobile searchers are more likely to contact a local business if it has a smartphone-friendly website. As a rule, it is important to modify your SEO strategy in view of these local search developments.
Common local SEO search terms are –
Let's say a customer is searching for an electrician in Darwin. They are not likely to open Yellow pages and flick through them to find an electrician. They will open their phone or laptop and search any of these terms –
electrician Darwin

electrician near me

electrical services

commercial electrician Darwin

Darwin electrician

electrician in Darwin

domestic electrician Darwin

electrical services Darwin

emergency electrician Darwin
All these people are looking for an electrician now or in the next couple of days to help them solve their problem. So if your online presence isn't optimised for local searches you are seriously missing out on a majority of customers who are ready to take action. For starters, Google any of these search terms in your service area and see if you show up. If your website does not appear on the front page, you are losing customers to competitors who have recognised the importance of digital marketing for electricians. A top spot on Google Maps or organic listings cannot be purchased. It must be obtained via SEO. To maximise visibility in your service area, any electrician marketing should have a local SEO emphasis. The following are the main components of our local electrician SEO strategy:
Creating a website that is easy for Google to search and learn.

Developing website content such as blogs on how much an electrician costs or advice on technical matters

Include local keywords that people are looking for in your content

Creating a social media buzz that describes your offers such as free electrician quotes