Climate change not only affects us but it is the same for animals. If you have a pet you might be aware of it. As we need to adjust our bodies to the changing temperature to keep them protected from the harsh weather's effect, the animals must also be protected during a temperature change to avoid any kind of consequences.
Horse rugs are kinds of protective covers that are particularly used for horses. They are largely used in stables but if you have a pet horse you can also buy these rugs to protect your horse.
However, don't misunderstand the word 'rug' here; it is not only used for cold temperatures; there are various kinds of these rugs that are used at different times of the year and for different purposes. Some are made for preventing harmful UV rays to damages the horse's outer skin layer, and some work as a protective shield from diseases.
Here we have provided thorough detail on various types of horse rugs so that you can have a better idea about all of them and buy the perfect one that your horse needs.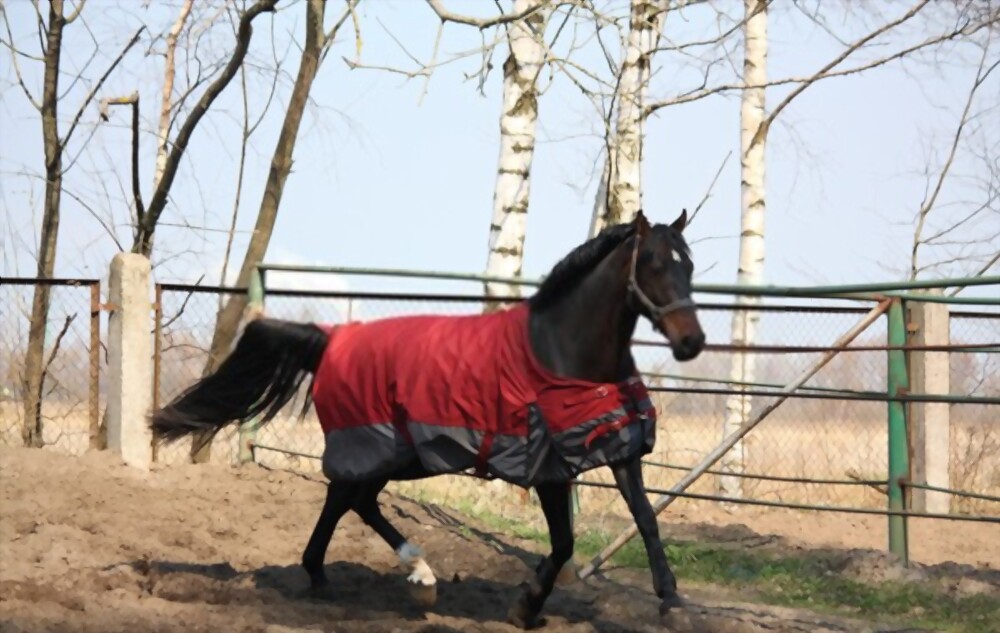 Coolers 
You might have already got an idea hearing the word 'coolers'; these rugs are used to cool down your horse in the excessively high temperature in summer. They are also great for covering your horse after it has an intensive exercise.
Coolers are great because they cool down your horse slowly making the change adaptable for the horse. They are breathable and besides cooling down your horse, they do the job very slowly so that the horse doesn't feel uncomfortable due to sudden temperature changes.
Sun-protecting rugs
Well, as the name says, these horse rugs are used when your horse roams outside in summer because, at this time of the year, the sun's heat is almost unbearable. Additionally, these rugs are great protective shields from harmful UV rays that can make your horse's outer layer dull. They are made with lightweight and breathable cotton so you don't have to worry about any uncomfortable feelings for your horses.
Turnout rugs
Turnout rugs can be used anytime in the year. They protect your horse from harsh climates such as dry air, rain, snowfall, etc. Sometimes these phenomena can happen unexpectedly at odd times of the year and here the best rug you can choose is this one. Your horse will remain clean. And, it is also comfortable for them for its breathable properties.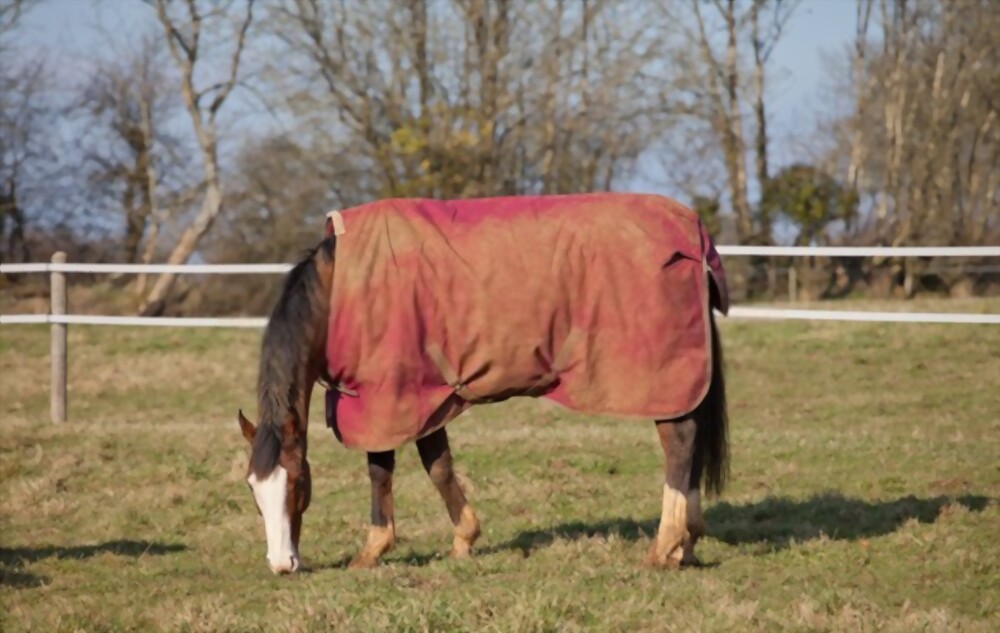 Stable rugs
Now, these rugs are perfect for use inside the stable. You will have a lot of variety depending on their weight, amount of temperature generation, etc. For winter, you can purchase a heavy weigh stable rug that will generate enough temperature for your horse. If you are finding one for summer, a lightweight stable rug would be the best.
Mesh rugs
In summer the disturbance of insects and flies increases, and they can cause horse diseases. Insect bites can cause skin irritation, infection, or any type of disease. Moreover, you can't use pesticides because these materials harm the animals the most. However, you can let your horse go for a walk or run without any tension with mesh rugs. A mesh rug is made with coarser polyester fabric to provide complete protection to your horse from these flies and insects.
Fleece rugs
If you are trying to find a perfect kind of horse rug for a tremendously cold climate, fleece rugs are best. The materials of fleece rugs can generate temperature so that horses don't find it difficult to manage their body temperature with extreme cold in the summer. These rugs can be used anywhere both indoors as well as outdoors.
Sweet itch rugs
Sweet itch is a horse skin disease that happens as a result of fly or midge bites. The disease is pretty common in horses, and they are dangerous too. Sweet itch rugs are particularly manufactured to protect horses from these flies.
Exercise rugs
Your horse needs a certain temperature to do exercise effectively. In this situation, an exercise rug is good to use. These rugs also keep the horses dry during exercise in summer so that the sweat doesn't create discomfort.
Conclusion
These are all the types of horse rugs you can get in the market. While purchasing, choose the perfect-sized rug for your horse so that you get the maximum benefit from the rug.