This Guest post is by Sophia Helen. This article is helpful for those people who are planning to upgrade their home but are concerned about budget. Thank you Sophia for this article.
It is a known fact that some home improvement projects can stretch your dollars. This may be quite disheartening for homeowners who are on a limited budget and want to upgrade their homes. Fortunately, there a few ways you can update your home without spending too much. This article has a list of affordable home improvement projects that will help spruce up your house for your family's enjoyment.
Budget-Friendly Kitchen Updates
The kitchen is one area in your home that you family tends to gather frequently. It is the heart of the home. See below a few tips to help you update the appearance of your kitchen.
•    Repair cabinets
Replacing the cabinets in your kitchen is an expensive affair. However, repairing then is cheaper and can improve their aesthetic value while keeping them in good shape. You can retain or repaint the kitchen cabinets to update their style. Consider a DIY repaint project on your kitchen cabinets to save on cash.
•    Install a new sink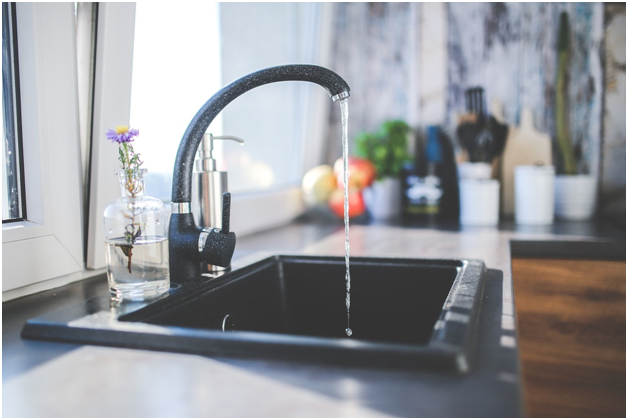 A new sink will give your kitchen a shiny and improved look while also increasing its value. For a budget update, invest in an under mount sink that is more economical.
•    Install a new kitchen backsplash
Instead of replacing the backsplash with expensive tile, use tin ceiling tiles that are more simple and inexpensive. Wallpaper, wooden beadboard or magnetic paint are other budget-friendly kitchen backsplashes that you can use to spruce up your kitchen.
Bathroom Updates
The bathroom is another important room in your house to upgrade. New toilet seats, bathroom furniture, and pedestal sinks make a big difference in your home and are easy for homeowners to install. Here are a few budget-friendly ideas for your bathroom.
•    Change fixtures
Replacing the faucet or showerhead in your bathroom is an economic update that will give your bathroom the extra shine you are looking for. This update will make a big difference in the appearance of your bathroom by giving it a modernized look.
For the toilet, upgrade to newer models that are more water efficient. A water efficient toilet will help cut the costs in your utility bills.
•    Re-grout the tub and shower
For a dingy looking bathtub and shower, regrout the entire tile and replace all those that are chipped. Alternatively, you can make a DIY grout-cleaning project. Use baking powder and vinegar to clean your tile. Scrub out the grime using a toothbrush and then rinse off with clean water to achieve sparkling clean tiles. For an old discolored bathroom floor, replace with an easy to clean vinyl tile or a piece of vinyl sheet. This bathroom floor is economical since you can place it over the old one without taking it out.
Living Room Updates
•    Replace light fixtures
Most people may overlook lighting a room as an expensive home improvement project. Conversely, using a more stylish light fixture can brighten up your living room. A wall sconce costs less than a chandelier and will help brighten your home. You can also make a fabric-covered shade that matches your décor or make your current lighting more versatile by installing a dimmer light switch. Repainting the blades on the ceiling fan is also an excellent way to brighten up your living room.
•    Spice up plain walls with wallpaper
You can get very good wallpaper at a hefty discount on most online websites like eBay. In case you are working on a very tight budget, you can wallpaper just one wall.
Budget Friendly Bedroom Project
Upgrading your bedroom does not have to be an expensive affair. There are many ways you can update your bedroom without breaking the bank. Here are a few ideas.
•    Reinvent hand-me-downs
Instead of buying expensive new pieces of furniture to update your bedroom, you can creatively use hand-me-down furniture to re-decorate your bedroom on a budget. You can re-invent these hand-me-downs by re-painting to give it a new up to date look.
•    Give your bed a royal update
Sometimes, all your bedroom needs is a refreshing set of new sheets or the best down comforter. The bed tends to have a big visual impact. Invest in color-coordinated sheets to beautify your bed.
•    Decluttering
Free your bedroom by cleaning out all the clutter, unwanted stuff, and furniture from your room. Ensure your bedroom has minimal furnishing to create a calm and quiet atmosphere. You can also add a plant in your room for fresh air and good energy. Decluttering is a great way to update your bedroom without spending a dime.
Incorporate Art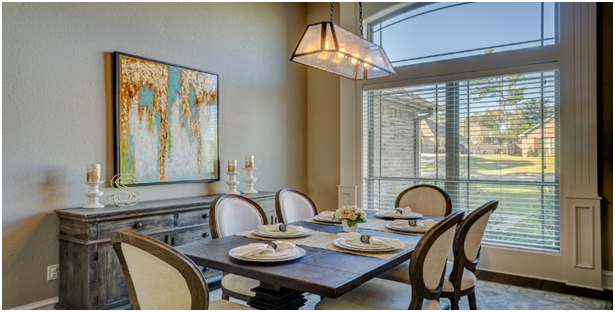 Art is a great way to change the mood of a room. Display your beautiful wall hangings on the walls of your bedroom. In case you do not have wall art, there is no need to spend big bucks to buy some as you can easily create your own wall hanging. Search the internet for ideas on DIY wall hangings projects.
A few other small touches here and there such as family pictures and small area rugs can add a little extra charm and beauty to your bedroom. Your bedroom is your sanctuary. Take up these tips to make it cozy and relaxing without going beyond your budget.
Author Bio
Sophia is the founder WarmingHome, my website is designed to reach every young and old person who wants to know about the home. I have also gathered fun, simple tricks that you can practice at home without any struggle. Through my website, you will learn more about home. I believe in working hard, and that life is neither a gamble nor a rehearsal. I believe that nothing comes easy; you need to work extra hard to achieve your goals in whatever field.