When it comes to office space, warehouses, industries, etc. the air conditioning system installed is known as a commercial air conditioning system. Here the system consists of a large area, so the process and configuration of the AC differ based on the utility. Shopping complexes have different methods compared to the industry.  Irrespective of residential or commercial air conditioning, you need to pick the finest model that suits your needs and fulfills your requirements.
Hence, in this article, we bring to you some important factors to help you determine in picking the right model of commercial air conditioning for your needs before you invest in the air conditioning system
6 Things To Check To Buy AC For Commercial Spaces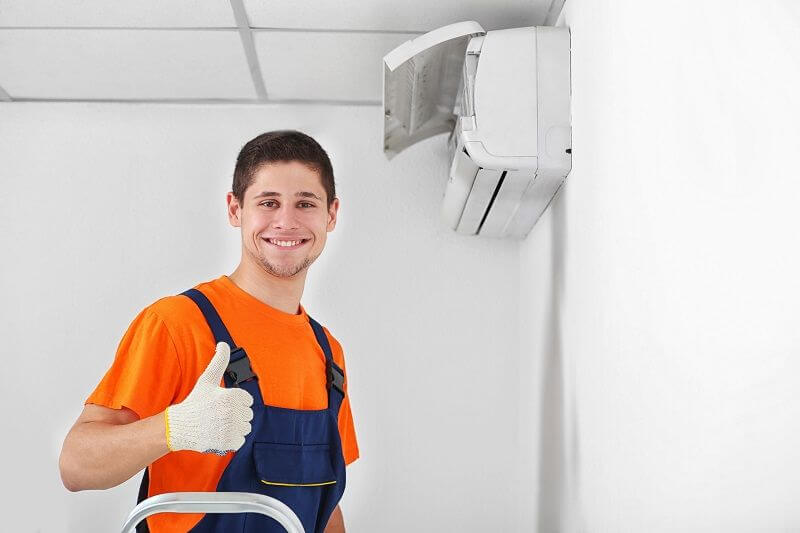 1. Location of your commercial space
Depending on the type of climatic conditions you experience throughout the year is the top factor to consider. Often temperature and weather conditions the use of AC may increase or decrease. In such conditions, there may be a need for a specific cooling system.
2. Price tag
Larger the space, higher capacity of the air conditioning system. The overall cost includes the air conditioning system and the installation charges. You are unsure how to set the budget.  You can always call a professional to conduct an inspection of your spaces and get you approximate estimate. Different configurations and systems of AC have different price tags. Before purchasing it is essential to know the details and the prices.
3. Eminence
It is not necessary that lower prices mean lower quality and higher the price higher the quality of the air conditioning model. You need to focus on the specifications and your requirements then pick the most appropriate option. As this will be a 1-time investment, the quality factor plays a crucial role for your commercial air conditioning, hence never compromising on quality even if it means paying a little extra.
4. Dimension
Depending on the type of air conditioning system that you are opting for, the dimensions of the air conditioning should be taken into consideration. You do not want to end up with the wrong size air conditioning system. A professional commercial air conditioning expert will help you and guide you on choosing the right system for your office space that can be easily placed at your desired location.
5. Air Quality
Commercial air conditioning comes with pre-defined necessities of air quality specified by the manufacturer. Industrial AC varies with the commercial shops and malls so that there is proper air circulation. Also, the dust and dirt of the places are controlled with pure air quality.
6. Resilience
You should choose a durable air conditioning system that does not require frequent repairs. You can find the right model on your own but it is better to take the help of a professional commercial air conditioning installation expert as they are aware of different brands and their durability.
7. Maintenance Services
You look for various deals and packages being offered and sign a contract with the commercial air conditioning company. There are various package deals available for 2 years, 3 years, 5 years, and various types of services are included in the deals. This will ensure that your system is running at its full potential with fewer repairing problems.
Conclusion
You should conduct your research before finalizing on a commercial air conditioning system and it is best if you take the help and guidance of a professional as they will be able to direct you in the right direction towards the system that meets your cooling demand. When you start researching you will be amazed to find out the number of options available to choose from and the above-mentioned tips is the basic guidelines you may choose to follow in picking the commercial air conditioning system.