The kitchen is the most used part of your house, and it becomes relevant for you to keep it clean and customized else cooking will become messy and food that comes out will be unhealthy. Thus, keeping your kitchen well-maintained should be your top priority.  The use of coloured glass splashbacks in every kitchen has become the trendiest choice these days. This adds a unique look to your kitchen, which would always be appreciable when guests visiting your house.
Why Switch to The Installation of Coloured Glass Splashbacks?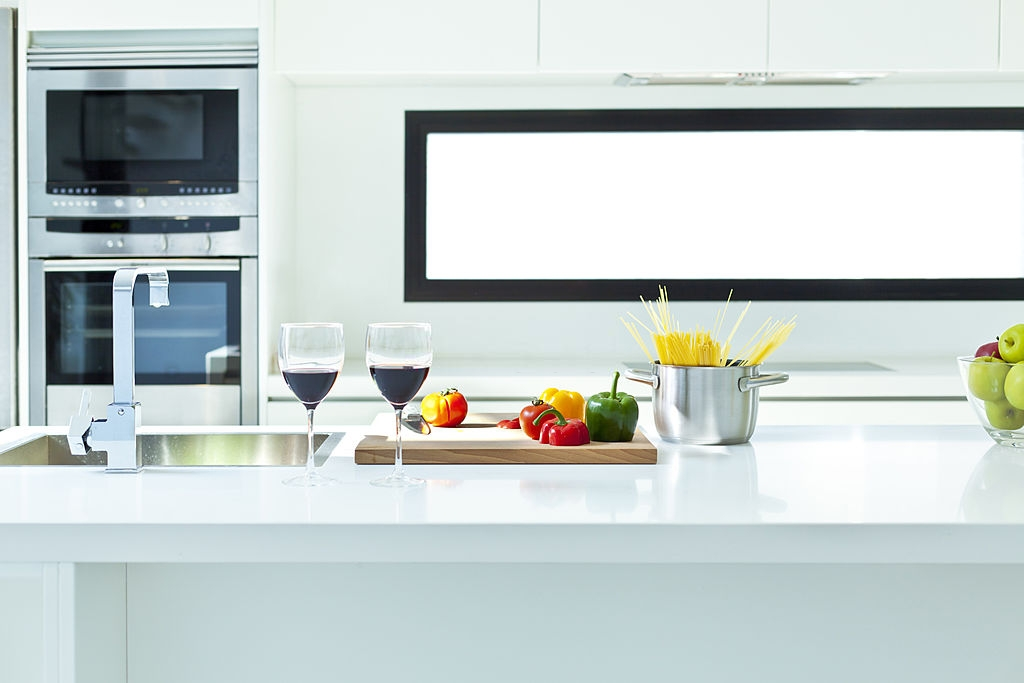 Improvising your kitchen with coloured glass splashbacks is something that we all wish for. These modern glass splashbacks are very much sleek and can be easily used in the walls of your kitchen. You are left with endless options of different designs of glass splashbacks, with beautiful textures and different sizes available for your kitchen. Moreover, adding a textural element to your kitchen shall make it look much more appealing.
With each passing day, more and more people have started preferring coloured glass splashbacks for their kitchen.
The Main Reasons for Choosing It Are Given Below:
Heat Resistant: One of the main purposes of installing this that glass splashbacks can resist temperature up to 200 degrees Celsius. Using the glass splashbacks which is tough and is of the best material only must be used.
Inexpensive: When it comes to improvising your home, budget is the first thing that would strike your mind. But when it is for your kitchen then you need not worry about it. Installing different colors of glass splashbacks to the walls of your kitchen doesn't cost much. You can get a better-designed material within a minimum cost.
Low Maintenance: The main reason for people behind choosing this that one can easily maintain these glass splashbacks. Whether you put them around your sink or behind the hood range, you just have to wipe the glass so that it does not get stained. To avoid a scratch in the glass you must use a soft brush to clean it.
Makes It Look Versatile: Choosing those glass splashbacks which suits the color of your house and matches your kitchen is important. They give a versatile appearance to your kitchen with unique colors and textures.
Decorative When Set Up: Using decorative coloured glass splashbacks in your kitchen shall enhance the beauty of your old kitchen. The use of neutral shades that would complement your kitchen shall make it look splendid.
Why Prefer Coloured Glass Splashbacks Over Granite, Marble, Tiles, Etc For Your Kitchen?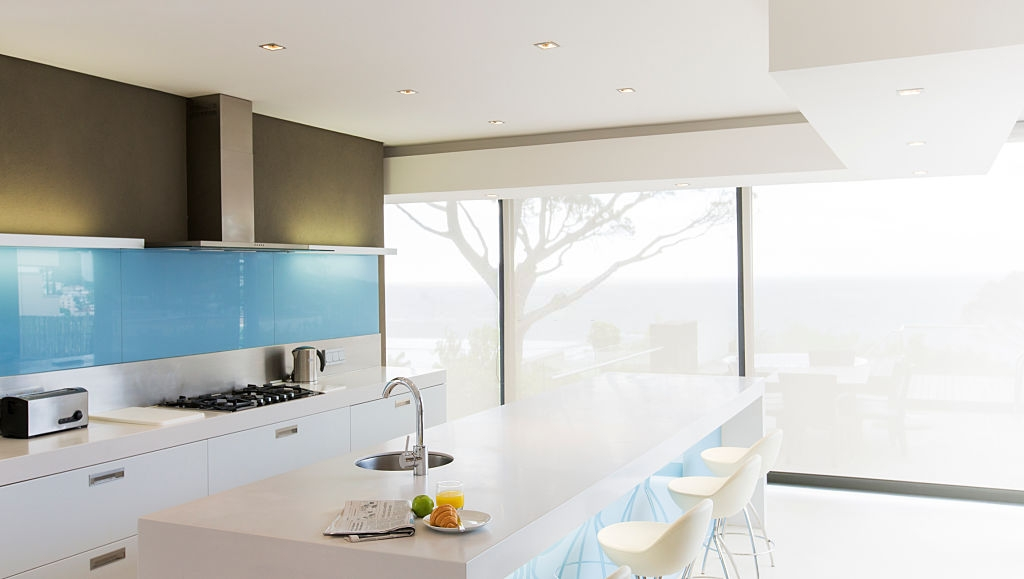 The unmatchable beauty and the natural texture owed by coloured glass splashbacks have increased its popularity day by day. It owes its beauty and has the property to reflect and refract light, creating a colourful glow on the splashback. These splashbacks are available in both bold and soft colour shades, which you can choose as per your choice. The use of these shades shall improvise the look of your kitchen, making it look unique.
What makes these glass splashbacks different from other materials is that they are made from a single sheet of glass where it becomes difficult for bacteria and other pests to hide in. Moreover, the uses of coloured glass splashbacks make real use of health and hygiene. The use of these glass splashbacks shall surely create great wonders to your boring and traditionally designed kitchens. To get the exotic stunning and desirable look for your kitchen it is relevant for you to install them. Available in an array of colours and styles they will surely make your kitchen give a dramatic effect.