Whatever your reason may be for selling your home, one of the things that you definitely need to do is to have it ready for an open house.
The open house is the perfect event to convince people to buy your property. Therefore, you need to make sure that buyers believe everything about their potential new home is perfect. Beautification efforts are important, but equally crucial are the repairs to ensure the proper working order of the house.
Majority of homebuyers no longer want to have to deal with carrying out repairs themselves. They just want to move into a house that is ready for them.
To carry out all the necessary repairs properly, it's imperative to identify which functional parts of the house are no longer working or operating efficiently.
Inspectors can assist with this. They are a great resource because aside from identifying which parts of the house need work, they can also give advice on how much repair work has to be done in order for the repair to be completely advantageous to the sale you intend to make. Their inspection will serve as your reliable guide to beautifully shaping up the property for the open house.
A closer look at plumbing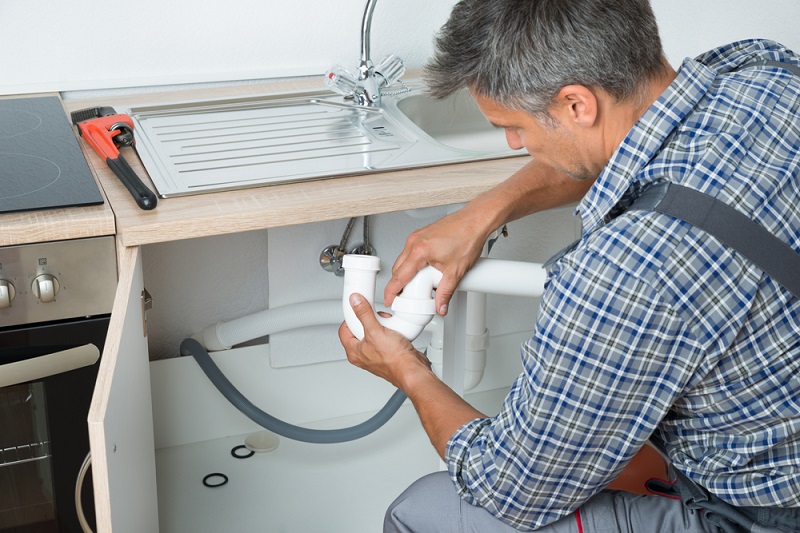 One of the most common areas of the house that needs to be fixed before selling is your plumbing. No buyer wants to deal with leaky taps, showerheads, and backed-up toilets and drains. Likewise, most home buyers would want a house with more modern plumbing hardware.
Suffice it to say, you need to direct attention toward your home's plumbing system to prepare it for your open house. According to a real estate plumber in Melbourne, you need to ensure that when potential buyers test your taps, toilets and other plumbing fixtures, everything's working just right.
The following are the plumbing fixes you certainly need to get the experts to take care of in time for your open house:
1.     Leaks in the pipes
This is a major turn-off for buyers, even if they can easily have it fixed, because leaky pipes pile up costs:
●They're responsible for water wastage, which will reflect on their monthly water bill.
● They can damage structural components. Building materials can easily rot when frequently exposed to water.
● Homes with leaky pipes are quite prone to mold growth. Have these repaired to make the house more appealing to buyers.
2.     Blocked drainage or sewage system
It's imperative to clear drains of any blockages that will cause dirty water to back up into the house. Blocked drains, Melbourne property managers say, are easy enough to fix.
If you want a flawless fix, it's best to entrust the job to the pros. The blockage may not be as simple as a buildup of gunk; it may be caused by roots that have grown into the sewer. DIY solutions won't be any help if such is the case.
3.     Low water pressure
This demands the attention of professional plumbers because it may be caused by different factors. You need to have it taken care of because homebuyers will automatically notice this when they test your taps and showers, and they will deem it a problem because a low flow of water can be a source of inconvenience.
4.     Old hardware
Replacing hardware may be necessary especially if you want the house to be as appealing as possible to buyers. More modern hardware is always appreciated, especially if you go for those that can save water, or have additional functionalities.
Likewise, new hardware has a better cosmetic impact. If you really wish to impress, you can purchase decorative and functional plumbing fixtures.
5.     Gas
You want to make sure that all gas appliances and pipes are thoroughly safe. A plumber can determine how safe your gas connections are and apply necessary repairs.
Fixing and upgrading your home's plumbing system can have a huge impact on the property sale that you intend to make. This effort is not as expensive as the other home repairs you have to carry out, but you can be sure that they'll contribute a lot to putting your home in the best possible light for potential buyers.
AUTHOR BIO
Based in South Melbourne, Blue Diamond Plumbing was founded in 1985, working on new homes, repairs and commercial contracts. Over time, they have grown to become some of the best plumbers Melbourne has to offer. Since 2001, the company has specialised in Emergency Plumbing and Property Maintenance, Repairs and Renovations for homes and businesses in Melbourne and inner city suburbs. Owner Rod Diamond has over 30 years experience with emergency plumbing in Melbourne's inner suburbs.