Not able to make the subject comfortable while doing a wedding photoshoot?
Worry Not
Here is the solution…
A wedding shoot is one of the most interesting as well as difficult tasks. It's all about capturing the emotion, heart-touching moments, big natural smiles and incredible romance. In such events, you will not get a second chance to frame the key moments; therefore, it is vital to keep your eyes open all the time. One other common problem that pro wedding photographers in Somerset and other cities of the UK faces is making subjects comfortable. You can't ignore this as it has a great impact on the picture as the low confidence and hesitation of the subject clearly reflect in the pictures. Also, this way, you won't be able to frame their natural smiles. Hence, being a savvy photographer, it's your job to help your clients be relaxed and calm.
If you pay attention, there are a lot of ways to build rapport with the subject, and we are going to highlight some of them in this article. So, without wasting any time, let us look at the 6 tips to make the subject comfortable during a wedding photoshoot.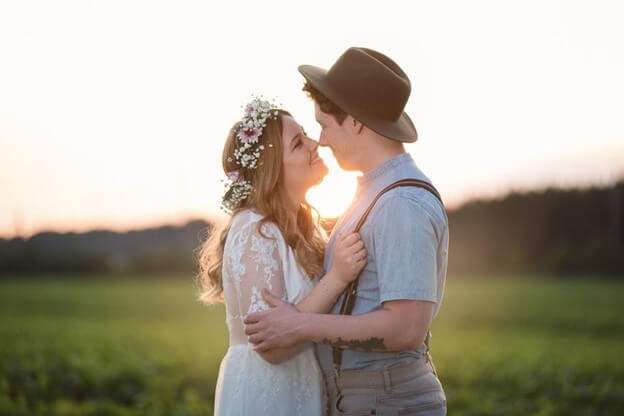 Use Your Sense Of Humor
Apart from honing photography skills, it is essential to have a great sense of humour to succeed as a wedding photographer. You should know what to say at what time to impress the subject so that they can stand more comfortably in front of the camera. Also, meeting with a couple before a wedding event also plays a crucial role in making them more comfortable. You can keep the subject in its natural art form by cracking jokes and being a bit funny.
Don't Forget To Compliment
Complimenting is another amazing way to bring out the natural smile and beauty of the subject. Don't stop yourself from telling your client how beautiful they are, how nice their hair looks, or anything else that will boost their confidence. Obviously, people give their best to look outstanding at wedding parties, and your compliment helps them feel satisfied and relaxed. And these things ultimately result in amazing pictures.
Direct Them In Posing
Some people know how to pose well; however, others don't. Therefore, you have to support subjects in pose nicely. Guide them properly on how to keep hands, head, neck, and legs to look more attractive in the pictures. Also, don't forget to appreciate them whenever they pose well. But, to do this, you should have enough posing ideas in mind, and it comes with experience or research. So, don't waste your time whenever you are free; follow the top wedding photographer's blog in Somerset to stay up to date with new trends.
Don't Hesitate To Show
According to expert photographers, the chances of getting a stunning pic elevates when you give a sneak peek to the client; it means showing them some of the best clicks while doing a shoot. Also, it would be great to ask your subject whether they want to be photographed in a different way. It is the best way to eliminate their self-consciousness and bring the best out of them.
Be Patient
Many people have a phobia of cameras, and sometimes it's quite frustrating to shoot them. However, being a great pro, it is essential to keep patience and talk calmly. The harsh language can make things worse and affect your work.
Try To Know Every Guest
Wedding Shoots are just not about capturing the bride and groom, and you will have to take pics of all the family members and close friends. To make the guests comfortable in front of the camera, it is important to know a few things about them in advance. Therefore, schedule the meeting with the couple to discuss key guests.
In Final Words-:
Wedding photographers have a great responsibility on their shoulders to frame the adorable moments of a couple memorable for a lifetime. Therefore, only photography gear will not work; you have to bring a bag of tricks that help clients feel relaxed while being photographed.