Moving to a new city can be a daunting task. And even though you're excited about starting a new life in your new home, the relocation process can be very stressful.
Luckily, it doesn't have to be. The amount of effort and time required for moving to a new town depends on how well you plan and prepare for it. To help you make the transition smooth and hassle-free, here's an exhaustive list of things to do when you move to a new town: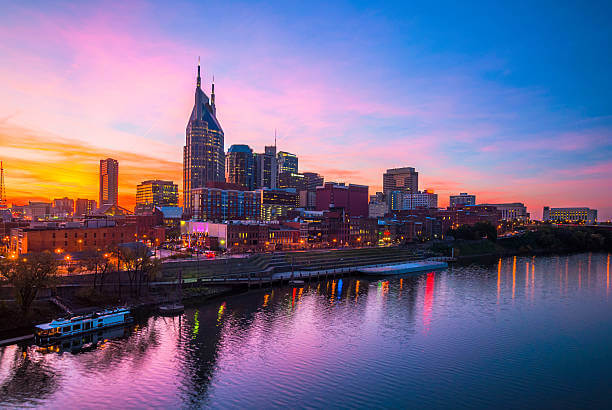 Before the move:
-Get organized. Moving is a daunting task, so you should start planning well in advance of your move date. There are plenty of resources out there that can help you get organized and simplify the process, including online checklists and handy apps that will keep you on track.
-Pack smartly. Don't wait until the last minute to start packing up your belongings — this could result in breakage or damaged items, which no one wants! Once you know your inventory, be sure to label all of your boxes clearly with the name of their contents and the room they belong in at your new home. This will help make unpacking as easy as possible when you arrive at your destination.
-Consider hiring movers. Hiring professionals to handle all aspects of your long-distance move can save you time and energy so that you can focus on getting settled into your new home.
Set your priorities
If you're going to be commuting, you'll want to live near where you'll be working. If you're moving because you need a change of pace, it might be fun to move to an area that's totally different than where you lived before. If you have children or pets, it's important to make sure there are good schools and parks in your new town. Once you've decided on the type of neighborhood that's right for you, check out local listings and start looking for apartments or houses for rent in your target area.
When you find a place that seems good, visit the town (or have someone visit the town for you) and check out the neighborhood in person. Make sure it's as safe and quiet as it seemed online; most apartment rental sites will tell you if there has been any crime in the area recently, but they don't always tell the whole story. In addition, make sure that things like grocery stores and gas stations are nearby and convenient; if your new apartment is more than two miles away from a grocery store, it might not be worth living there.
Get a map of the area
 If you still use a paper map instead of relying on your phone, then be sure to pick up one of these handy tools at the nearest convenience store. If you do use your phone to navigate, then be sure to download the best offline navigation app for your phone.
Change your mailing address
 If you're going to be living in a new city, the last thing you want to happen is for your mail to be delivered to a place where no one is living. Set up your change of address so that your mail will be sent to your new address and not to an empty house or apartment.
Start with the utilities
 When you pay for utilities each month, you are paying for services that are essential to daily life. It's hard to live without having electricity or plumbing, so make sure these things are in place as soon as possible.
Take care of the necessities
 Once you've found your new home, you can focus on getting acquainted with your new neighborhood. You'll want to take care of the essentials first — like finding a doctor or dentist, registering your car in the area, and getting your mail forwarded.
Do some heavy research
It's good to know the area you're moving into very well before you actually move there. If you're moving for work or school, most likely your future employer or school will provide some information about the area and its neighborhoods. Take advantage of these resources!
If you're moving on your own terms, take it upon yourself to learn everything you can about your new home. What are the major highways? Are there any major construction projects going on that might affect your commute? Where are the grocery stores, shopping areas, and restaurants? What are the crime rates like? Researching the area will give you a better understanding of what it's really like before you make the big move.
Get to know your city
Find out what utilities are available in your new home, who supplies them and how much they cost. If there isn't a gas company in your new town, for example, then be prepared with some electric heaters (or find an apartment that has central heating).
Find out what transportation is available. Is there decent public transportation? Do you need a car? How far is the nearest grocery store? Is there good shopping nearby? Are there any parks or recreational facilities within walking distance? These are all important questions that will affect your day-to-day life, so it's essential to know the answers before deciding on your new place.
It is really important to explore everything you will need in your daily life. To better navigate the city, we advise you to set up maps in cars – the caravan reverse camera can help you with that, because with it, the organization is much easier and simpler.
Check out your neighborhood
If you haven't already done so by checking out apartments online or visiting before you moved, take some time to get to know the place where you'll be living. Go for walks, check out restaurants and cafes nearby, find parks and public spaces that interest you — anything that will help you get more familiar with your surroundings.
You can also check out the local crime rate via free websites like CrimeReports or CrimeMapping. You may find these sites are more frequently updated in larger cities than in smaller towns or suburbs, however.
Make friends
Moving to a new city can be lonely, so try to meet new people as soon as you can. If you know anyone in your new town, reconnect with them and ask if they know anyone you might like to meet. If not, you can always turn to social media and try to connect with people before you move or join an organization or club that fits your interests when you get there.
Get involved with the community
One of the best ways to meet people, learn about local businesses and events, and feel more settled is by getting involved in the community. Volunteering is a great way to meet people, but it also helps keep boredom at bay and makes you feel more connected to your surroundings, which is important when you're far away from home.
Find a job (if needed)
 Some people have jobs lined up before they move, but others need to find work right away. If you fall into the latter category, make a list of companies where you'd like to work and start sending out applications as soon as possible; if possible, try to begin the search before you leave home so you can set up interviews once you arrive.
Get a library card
A library card is a wonderful thing to have for many reasons. One, it's free! Two, it gives you access to books, magazines and DVDs at no cost. Three, it gives you a great way to meet new people or find activities that are happening in your new town (many libraries hold book clubs, concerts and other events).
Find the grocery store and pharmacy
Knowing where to go for everyday things can make a big difference in how quickly you settle into your new town. Before you move, check out the grocery store options so you know where to go for bread, milk and any other items you need on a regular basis. Also look into pharmacy options so you know where to go if you get sick.
We believe that these tips will be useful to you!