If you are a real estate investor, the most important lesson that you learn through your association with this industry is the art of patience. The more patient you are, the better you are in a condition to make the best out of this industry. And although patience is a great virtue, it can be very frustrating at times. This especially holds true for people who are interested in a Build to Order (BTO) house, which is allocated by the Housing and Development Board (HBD) which offers great flexibility to new buyers in terms of timing and location.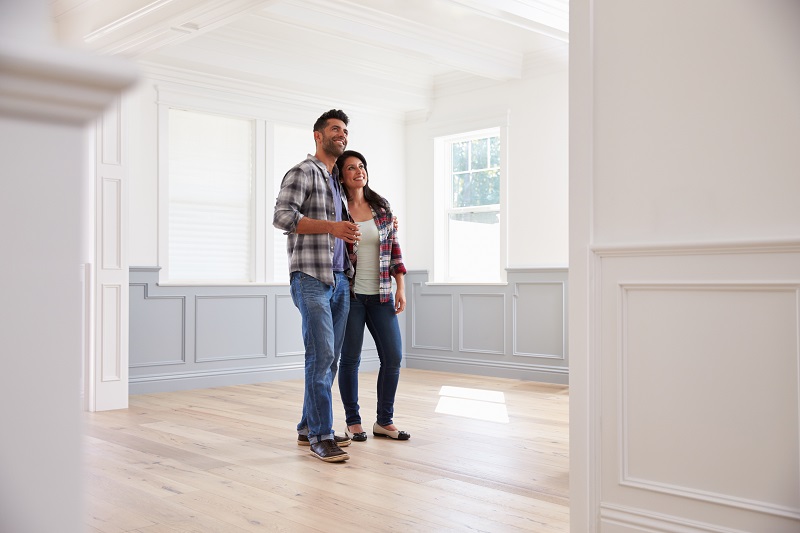 People prefer BTO because the waiting time is shorter, and people consider it ideal for themselves. However, there are downsides which people don't know about when it comes to BTO flats. For example, until the completion of the BTO, people have to live in rented houses or flats, which will incur additional costs, thus causing a dent in people's savings. Therefore, many smart buyers are opting to buy a resale HBD flat instead of going for the BTO option.
Resale flats in the most expensive HBD estates can be fairly costly, but it would definitely be worth the investment. The more mature a real estate property is, the more value it holds. This especially holds true for countries like Singapore, where a town has to be more than twenty years old in order to be considered mature, and the more mature a town is, the more liveable it is considered.
The reason why people prefer to live in mature flats is that of their location. The most mature town is situated in the city centres, and it makes it easy for people to commute to work and save time instead of living in remote areas which they deem inconvenient for themselves. Moreover, people like to live in the proximity of shopping malls, hospitals, and schools, etc. And despite the fact that HBD resale flats are expensive, they are definitely worth the investment because of the perks and privileges that these flats offer to its residents as compared to new ones, or BTO flats for that matter.
Therefore, if you are an interested homebuyer who has shifted focus from buying a BTO flat to purchasing a resale flat in an expensive HBD estate, consider the following pointers before making an investment.
1.     Assess your budget
Investing in a property is a long-term financial commitment and you must think thoroughly before reaching a decision. If you are looking to purchase a resale flat in the most expensive HBD estates of Singapore, then be ready to spend around $300,000 to $800,000 depending on the number of rooms present in a flat. For instance, in places like Queenstown, which has a very strategic location, resale HBD flats could be fairly expensive so you have to make up your mind accordingly. If you don't have upfront cash, which is the most likely situation in the majority of the cases, then consider obtaining an HBD loan. However, you will have to check your eligibility criteria to obtain a loan.
2.    The condition of HBD flats
Most HBD resale flats are in excellent condition despite the fact that they belong to the mature category of houses. However, every now and then you will come across a house which appears to be flawless but could have some serious problems. In fact, when you are purchasing a flat, you have to investigate potential problems in the whole building, otherwise, it could have disastrous consequences for the flat, as well as your wallet. However, if you are looking for a resale flat in the most expensive HDB estates like Toa Payoh, then you should be expected to spend up to $900,000 for a luxurious 5-room flat.
3.    The surroundings
Most flats situated in expensive HBD neighbourhoods have very good surroundings. However, irrespective of how wonderfully designed a flat is, it's always good to keep an eye on the surroundings and check what kind of amenities are available for you. For example, make mental notes on how much distance you will have to travel every day, whether there are MRT stations nearby or not, how many supermarkets and shopping malls are present in the surrounding area, how crowded is the area, etc. For instance, if you are buying houses in areas like Bishan, which is an affluent HBD town and doesn't even have 3-room flats, you will be expected to spend up to $700,000. It's an ideal neighbourhood because of the presence of a number of amenities. No wonder people love purchasing an HBD resale flat here.
4.    Think about the future
It goes without saying that you have to make an informed decision when investing such a huge amount of money in a resale HBD flat. Therefore, before making a decision, you should think about the resale value of the apartment, how valuable will the area be in the coming few years, and what are your plans for the future. If you are someone who is still interested in purchasing a BTO flat in future, then you have to make your investment in a resale HBD flat carefully. If you worry about resale value, most of these expensive HBD towns are always in high demand. For example, if you are purchasing a flat in areas like Whampoa and Bukit Merah, where the most expensive, 5-room flat will cost you up to $700,000, the resale value will remain high even after many years.