There's a growing number of young small business owners who are experiencing fast growth. The problem is, for a lot of them, it is often difficult to find the right size of commercial space to accommodate their expansion needs. They have to continue operations even in a greatly deficient office or workplace to keep costs down to a minimum for the time being.
Fortunately, there are a number of practical solutions available to them and one those is availing of storage facilities. With these provisions, retail businesses have a secure place to store their raw materials and products so staff need not share their valuable workspace with equally important company assets.
Storage facilities benefit SMEs in a variety of ways of other ways, too.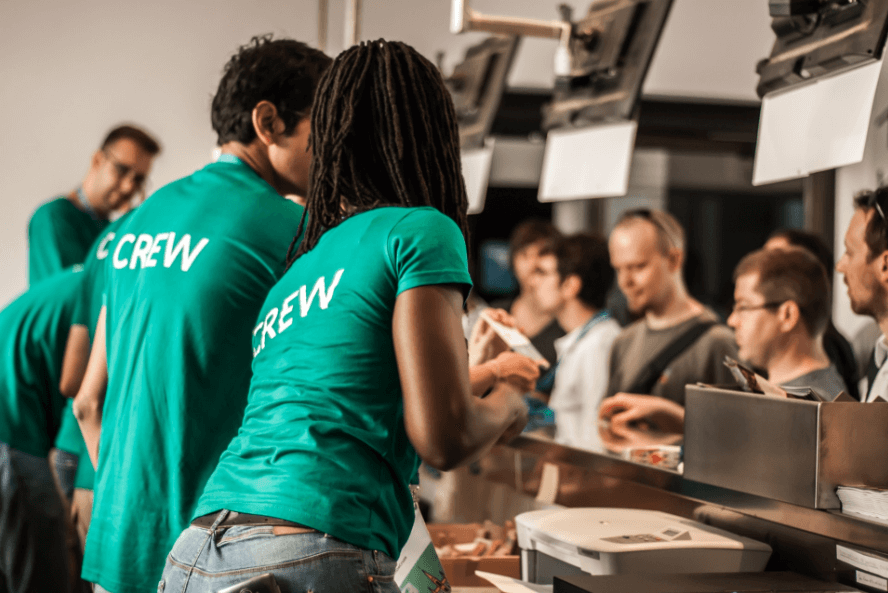 1. They can maintain the quality of supplies.
Storage facilities have climate-controlled units. These are ideal for everything from temperature-sensitive chemical ingredients to perishable produce.
2. They make the retrieval of stock/inventory easy.
Most storage facilities are open 24/7. Plus, they have personnel who are ready to assist you in any way you need them when it comes to retrieving the items you need for the business.
Should you need something during an inconvenient time of the day, you don't have to worry about being able to get it when your business needs it.
It's important to mention as well that your personal safety when retrieving valuables is not going to be a problem The facility is monitored everywhere and there are multiple levels of security to keep everything you have stored protected.
3. They enable the business to acquire more.
With easily accessible storage facilities, SMEs can take advantage of great deals for the materials that they need.
For example, wholesale food distributors sometimes have a limited promo for ingredients you may need. You can take advantage of offers and discounted prices and not worry about not having a big enough space to keep everything. All you have to do is get a storage unit that is big enough to accommodate all the new purchases you got for a really good price.
4. They create an opportunity for a business to operate differently.
According to some small retail store owners, with the help of storage facilities, they have the ability to acquire more inventory so they are able to branch into online selling.
Since they have more wares than those displayed in their brick and mortar establishment, they can assign workers who can just be in charge of managing and selling the products they have in storage.
Operating this way allows them to target a whole new market. At the same time, the business can stop relying on the usual flow of customers in their store for their daily income.
Additionally, the ability to take advantage of wholesale deals with the help of storage provisions permits businesses to provide better deals for their customers. When they can get their materials for a much lower price, they can create their own promos to serve their customers as well.
5. They ensure the efficient storage of materials and stock.
Clutter is the enemy of a growing business. Clutter becomes a non-issue once small businesses start taking advantage of smart mobile storage solutions. It is easier to make an inventory and make notes on when to use and dispose of certain materials or products.
One strategy some shop owners use in controlling clutter is by making certain items quickly disposable and profitable. What they do is they place "previous season" products in a storage pod or unit. Afterward, they sell or auction off the items in the pod or storage.
This is has proven to be an easy way to organize stock and then make good money off of items that the business cannot sell at the store or use anymore.
Solve your storage woes today
These are just five ways that SMEs can manage growing operations with the help of storage solutions. There definitely are more because, depending on your enterprise, you can still come up with a lot of creative ideas.
This only goes to show that if you are a small business owner and you are ready to expand but there are variables hindering your growth initiatives, you can turn to storage facilities for solutions. Just by having a unit or two, you can come up with a variety of ways to manage your growth objectives.
AUTHOR BIO
Chris Humphrey is the General Manager of Easytruck Moving & Storage. In 2013, the company combined their expertise in professional moving services & storage to create an entirely new approach to the business – and mobile storage was born! Easytruck now operates over 30,000 sq.ft. of air-conditioned facilities in three convenient locations in Dubai and is the only Mobile Storage operator in the UAE.