Local SEO is the art of optimising a website to increase visits and brand awareness from local search. It is associated with common activities like finding local keywords and setting up a business's Google My Business profile.
Local search always plays a key role in businesses that are on the growth path. Most customers use search engines to find local information. This means that if you do not optimise your business, you will be missing out on many potential customers.
To help optimise your small business, here is a comprehensive guide that will give you local SEO tips, services and how to do local SEO that will come in handy in your business.
What is the Difference between SEO and Local SEO?
SEO aims at improving your site's visibility on a global scale. On the other hand, local SEO strategy allows you to utilise local search to connect with users around your area.
Local SEO Checklist 2020 – How to Improve Local SEO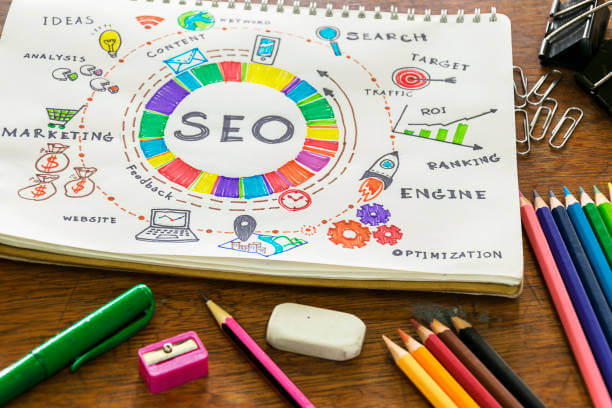 1.Optimise for Google my business
This forms an important part of the local SEO checklist 2020 and it is why Google my business is now the backbone of local search. Since Google feels comfortable sharing its content, they use Google My Business as an approach to help your business adhere to Google's needs.
In the event Google verifies your business as an authentic one, then the search engine would reward your authentic business with a sidebar space option in the Google local search. While setting up a Google my business profile, be sure to use posts from Google within your account using the local SEO services.
While posting content about your business, encourage customers to leave their reviews online and be responding to their reviews while at the same time sharing a location.
2. Improve the internal linking structure
Having external links that point to your site are encouraged. Improving the internal linking structure is important because it will increase your SEO rankings. Improving the internal linking structure will help in the following ways;
It will help support navigation on your website.
It plays a major role in information planning and website hierarchy.
It balances page power and their ranking strengths among the pages.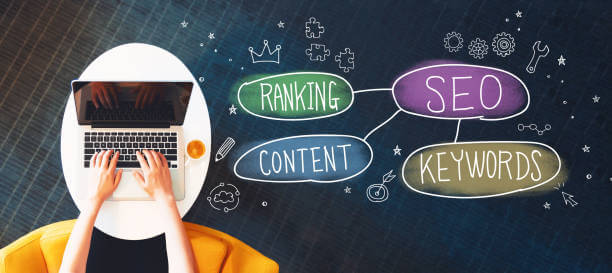 3. Optimise URL, headers, content, meta description and title tags
Whenever you post new content to your site, new blog posts become new indexed pages for your website. This new page will help you target a geographic search term and be a new opportunity for your users to find your business in search engine results pages.
Whenever you post some content on your site, you will have to optimize search engines' content by utilizing high-volume KWs in the URL.
4. Include location pages in your site
If you have multiple mortar locations, come up with location pages. These location pages will provide readers with your details such as your name, phone number, address, promotions, operating hours and testimonials from satisfied clients.
It will be great if you avoid duplicating content from multiple location pages. If you are operating a single local business, then create a fully detailed About Us Page.
5. Come up with local content
As Google continues to expand by embracing new technology, it means that content writers can now write for users and not search engines. When you write about general topics, the content will attract large crowds, but you would rather focus on writing about local happenings to attract the local audience.
You can choose to be the local authority by promoting local news and any other content that is educational on your site.
6. Make your website mobile-friendly
Most people use their mobile phones to access websites to look up for reviews, search for directions to your local business and even search for contact information. You must make your site mobile-friendly for clients and other potential clients to easily access your site.
7. Ensure your contact information is consistent online
Making it easy for search engines and clients to find you will be a good local SEO strategy. Include your name, phone number and address that people can easily contact you through. Avoid including your contact information within an image since you can't crawl images from search engines.
8. Improve on online directories and citations
Make sure that your citations are up to date across all data aggregators. Mistakes such as misspellings and wrong phone numbers will bring issues. If Google cannot determine your business's right information, it may not display your business in any search results.
9. Utilise inbound links that are relevant and have authority.
Inbound links are great opportunities on how to enhance your local SEO services. Each inbound link notifies Google that your business is legit and can also boost domain authority. When you become a guest blogger, it can help you attract links. You can talk to other people within your business domain and emulate the resource provider for your community.
10. Incorporate the use of social media
Google is now considering information that is shared on social media to be more important. Once you create a My Google business account profile, share your page on the different social media platforms and don't forget to align social and search.
Final thoughts
Local SEO is a great way to leverage your business online and attract customers you might be missing out on. Are you currently using local SEO strategies to boost your website's traffic? We'd love to hear what strategies you find most effective!
Authors bio:
Amelia-Lily Houghton is a content creator for Technical Writers. She is a qualified online content media manager who loves to interact with engaging content & multi-media. Certification: A* in media studies.