Block out roller blinds are window coverings which are fitted out on rollers for easy maneuverability and convenient use. They block out the outside noise as well as external light, thereby ensuring the complete isolation of the room or office from outside influence and provide complete privacy. Their innovative design enhances the beauty of any room they are installed in. They can be manufactured using different materials, such as fabric, plastic, wood or metal, and one can buy depending on their requirements and budget.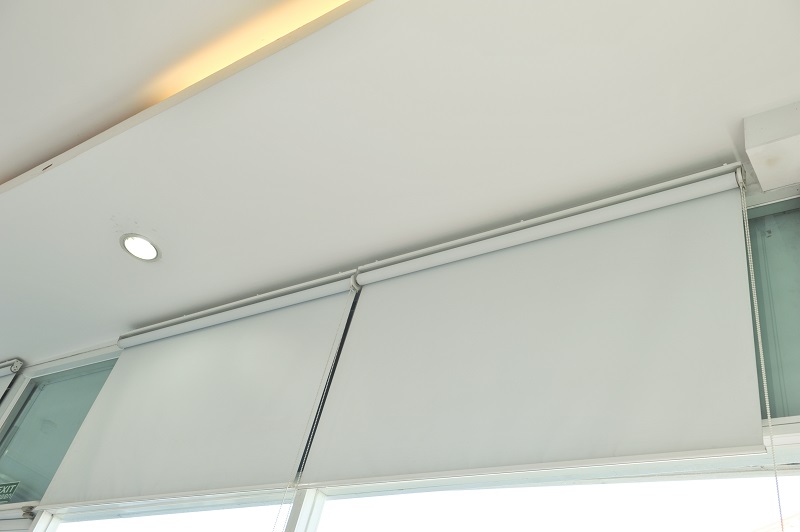 Advantages of Using Block Out Roller Blinds:
They are easy to use and can be closed or opened without pulling the cord up and down. Many roller blinds now come in cordless forms. They are maneuvered by hand, and stay at the position they are put in. They are suitable for homes with children, as they can get caught up or tangled in the chains of roller blinds with cords
They impart sleek, stylish and modern look to any room they are installed in.
The vinyl fabric roller blinds provide the additional function of acting as natural darkening material, by blocking out the window so no light from outside get through.
Since they isolate the room from the outside harsh environment, the help preserves a balanced environment in the room. They prevent inconveniences caused by heat waves in summer and cold winds in the winter. The blocking out of the harmful UV rays of the sun along with glare can help preventing diseases such as skin cancer. The protection from cold winds can also act as a preventive measure for infectious illnesses, such as flu.
They prevent the outside dust from entering the room. It is an important feature, and can help preventing or precipitating allergic reactions, especially during pollen seasons.
They are very well suited for rooms needing privacy, such as bathrooms, bedrooms, offices etc.
Their innovative design and appealing color palettes often add the aesthetic value to the room they are used in.
They are durable and long lasting and used with curtains. Also, they can provide a proper environment for a long period of time.
Different types of Block out Roller Blinds:
Block out roller blinds come in various deigns and styles, each suitable to be used in a different setting.
Following are some of the common types of Block out roller blinds used:
Pleated blinds

Aluminum blinds

Venetian blinds

Dual blinds

Honeycomb blinds

Roman blinds
Maintenance of Block out Roller Blinds:
One of the attractive features of block out roller blinds is their durability and comparatively easy maintenance procedure. The easiest method for maintaining roller blinds is periodic vacuuming and dusting. They way one can also get rid of accumulated dust. It is usually done once every week to maintain a clean environment. It can also be additionally cleaned by washing periodically with soap water and brushes. This can be done every two weeks, or once every month.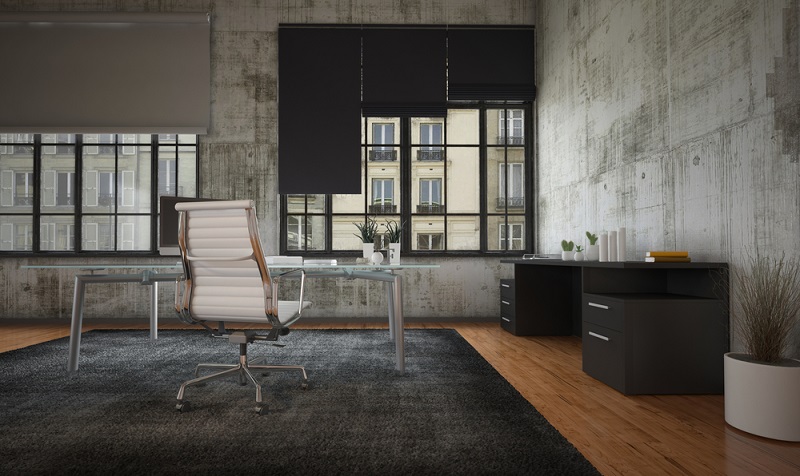 Stains can be cleared by vigorous brushing with bristled brushes and soap.
To summarize, block out Roller Blinds are a necessity in most household and office spaces. They provide security as well as privacy and can be used in varied type of rooms, extending from bedrooms in a private home to the conference room of a multinational company. They are easy to use and protect the rooms from harsh external conditions such as the glare of sunlight or cold draughts. Their appealing color and design also improve the outlook of the room.