Our home is where our heart is but the living room is where the home's heart is. The living room is the house's most crucial space; hence, keeping it in a prim and proper condition is necessary. If you want to update this particular centre of your home, you need to invest in the best carpets for the living room.
A carpet is enough to decorate your home if you want to add a fresh touch to your space but also save some bucks. There are tons of carpets for the living room available but the one which you choose depends upon a number of factors such as: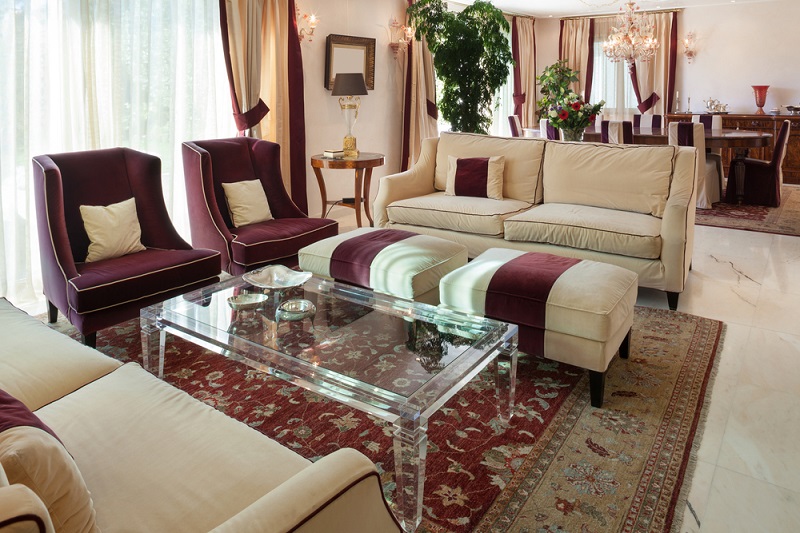 Luxury: If you want to add a touch of luxury to your living room because you entertain a lot of guests on and off, a wool carpet is an ideal one to choose from. Wool is a natural fibre, which means not only will it be resistant to being compressed by furniture, but it will also provide warmth, softness and a luxurious feel.
Consider the colour choices: Of course, you would want to stick to the neutral colour palette to match the decor of your living room but today, carpets for the living room are available in subtle shades that match the modern vibe. Instead of gold and beige, you can settle for greys, taupes and stone shades, which have become the most popular colour schemes lately.
Go for a natural look: If you want to elevate your living room design but without being too obvious, you can opt for a carpet made from plant fibre. Since plant fibre flooring isn't resistant to water and high humidity, your living room makes for an ideal place for this carpet type.
Durability: Since the living room is a place which witnesses high-foot traffic in the house, choosing a carpet which is highly durable is crucial. Nylon carpet is durable and easy to clean. The best part about this carpet is that it does not stain easily, which means if you have kids and pets in the house, which makes the carpet more prone to staining, you won't have a tough time cleaning it.
Resistant to sunlight: Most carpets become dull when exposed to sunlight. If your living room gets a lot of natural light during the day, polypropylene is the best fabric for carpets for the living room since they don't become dull quickly. Also, after you wash the carpet, you can hang it out in the sun without worrying about any damage. They are affordable and easy to clean, which is also a bonus.
These are the best carpets for the living room that is capable of elevating your space in the chicest way. Having your flooring upgraded by laying down a carpet is the best and the most affordable way to amp up your space. Today, carpets for the living room come in a variety of colours, patterns, prints and fabrics, which means you get a whole range of carpets to choose from.