When we think about moving house, there's always a few bits and pieces that we completely forget about, such as 'what happens to our bills when we move?'. Sorting out your energy bills does not need to be stressful, but it does need a little bit of preparation so you don't overpay in your new house and you don't end up paying more than you should be on your final bill in your old house. Follow this guide and you'll have no problems at all, allowing you to check off one more item on your moving list with no extra stress.
Before you move
1. Call your provider to let them know that you are going to be moving. This should be done with at least 48 hours notice. Depending on your supplier, you may be be able to do this online, as many energy suppliers now offer a live chat or similar service. Whatever the case, you should make sure that you get in touch with your provider and make them aware of your move. While you're on the phone to them, you might as well let them know what your new address is going to be too, as you're going to have to do this at some point anyway.
2. Take a meter reading on the final day that you're in your soon-to-be old property. You're going to want to keep these details for a while, at least until your last bill has been paid. We do this so that there is no crossover between you and the new homeowner/tenant. It is possible that your energy provider will come to your property themselves and carry out their own meter reading. Even if this is the case, you should still make sure that you have made one yourself, just to be sure that you have the right figures.
3. Give your new address to your current supplier if you have not done so already. As mentioned in step one, you would be better off doing it when you make the initial phone call; however, don't worry if you haven't. Just give them a quick call to communicate your new address. This is so that your supplier is able to send you a tangible copy of your final bill to your new property.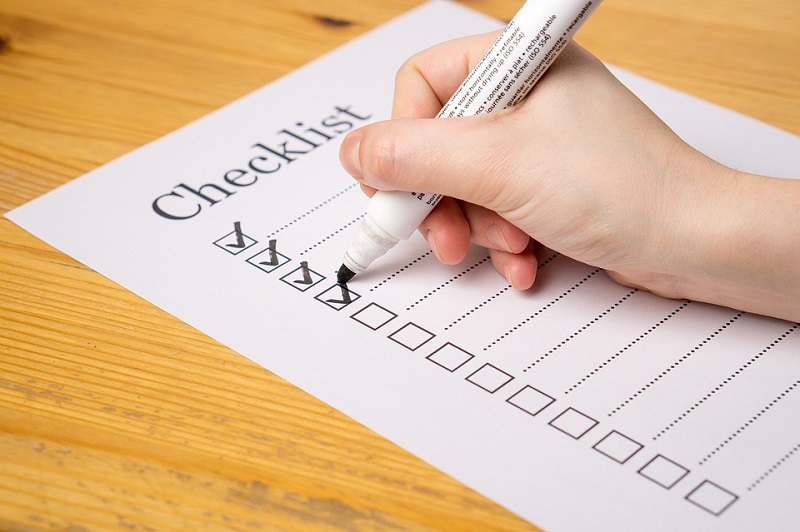 After you move
4. Pay your final bill when it comes through the post to your new address. If you're on a direct debit contract, it's likely that your payment will automatically be taken out of your account, but 9/10 you will still receive a tangible copy of your final bill through the post. If you notice that your bill is higher than it should be, it may be worth giving your supplier a call with your final meter reading details to hand to ensure that their has been no error in switchover.
If you were on a fixed rate direct debit contract, you may also find that you have an outstanding balance that will be paid back to you as a kind of rebate. This is because you will have been paying a fixed amount all year round and if you've used less than your estimated amount, you'll get the money back that you have overspent. If you are in a dispute with your energy company, you should visit the Energy UK website to find out more information about the external claims process.
Who supplies my new property?
With a bit of luck, when you move into your new property, the previous tenants will have left you all the information you need to know regarding your utility bills; however, this is frequently not the case. Failing this, you can perhaps rely on the estate agent being able to shed a little light on the subject. If none of these scenarios apply, don't worry: it's not that difficult to find out who supplies your new home, there's just a couple of quick phone calls to make.
There are two companies that you'll need to call in order to find out who supplies your home. This is your distribution network operator (DNO) for electricity and gas distributor for gas. These are the companies that physically transport gas and electricity to your house. You can give each of these companies a call and simply ask them to inform you of who supplies your house. It is likely that once you know who supplies one of the two, you've got the answer for both, but it is definitely worth double checking, as some people decide to contract their gas and electricity with different suppliers. If you're not sure who your local distributors are, you can visit the energy networks website to find out.
Can I keep my previous tariff or should I switch?
You can do both, it really is up to you. However, bear in mind that as soon as you become the legal owner of the property, you become responsible for your gas and electricity supply, which means you really should put some thought into it. If you have a fixed tariff in your current property, 9 times out of ten you will be able to transfer this contract onto your new property, which means you don't necessarily have to face the potential exit fee. However, even so, you should definitely still perform a full market comparison to check whether it would be more beneficial in the long run to cancel your current tariff, endure the fees, but save more money over the long term. When you enter a new property, it is highly likely that you will be automatically put on the current provider's most expensive, variable tariff, in the hope that you won't realise and you won't switch. Don't let them take advantage of you; switch! Even if it is through the company that currently supplies your new home.
It is also worth noting that if you do transfer your current contract to your new property, you may see a small difference in price if you have moved to a different area of Great Britain. In varying degrees, prices through different companies will vary depending on where you are in the country. This means, for example, that Scottish Power prices in Liverpool  are much more expensive than Nottingham. This occurs due to static charges implemented by regional distribution companies.
---