It does not matter whether you are looking for rare natural stone or classic porcelain, but choosing the type of floor tiles is the only the beginning of your design decision. However, the way, in which you will install your tile, also plays a pivotal role. For figuring out the best tile layout for bathroom, kitchen and more, it is advisable to get started with the popular options. Make sure to research thoroughly, before you come to the final decision.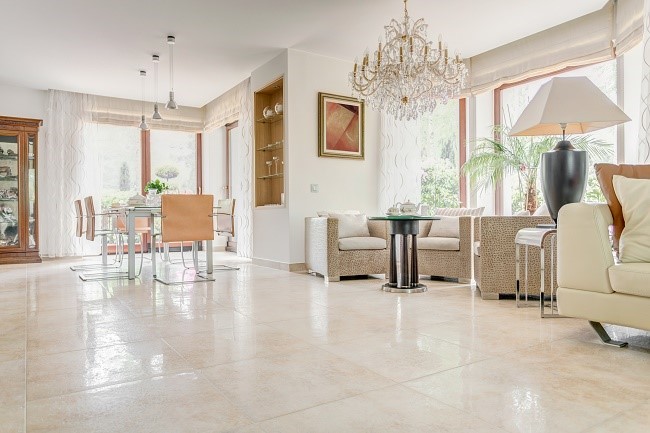 For a classic layout:
Well, brick is the only option for classic layout. It works best for subway tile. While following the brick pattern, the tiles are offset by half tile width. It finally results in horizontal long lines, which helps in widening rooms.
Brick design helps in providing a timeless layout, which can work great for any rectangular tile. It works for any kind of space.
You can easily accentuate the look of brick layout by pairing it with grout color. It needs to be in contrast.
For example, you can pair up gray grout with that of white tile. It helps in emphasizing the current geometric pattern.
You can use your brick pattern almost anywhere you want, especially if you are using one simple tile for covering the space.
Adding grace with vertical brick:
The points, mentioned above, are talking about horizontal placement of tiles as in brick pattern. You can also experiment with a vertical brick design. It sounds interesting and the more you get to know about it, the more you will fall in love with the design.
Orienting the brick pattern vertically will take away the widening pattern of your floor tiles. It helps in emphasizing the height of space.
Moreover, this tile structure helps in adding a contemporary appeal to your floor with perfect amalgamation of a classic feel to it.
It helps in adding a fun twist, which is not that trendy.
So, if you are looking for a unique way to enrich the look of your floor, then vertical brick style it is.
Stacked- A simple layout:
People have a misconception that only wall tiles can come in various trends, but that is not the case. Even, floor tiles are available in different, simple yet elegant layouts. For a simple design, stacked is the one you should opt for because-
Stacked is the simplest layout of all. Here, the tiles are mainly aligned for creating a basic repetitive grid.
This design helps in providing a modern look, which can work perfectly with crisp angles and shapes. It can even work against any organic exotic wood.
For covering the modernized space, you can use stacked tile layout with rectilinear form. Here, you can add beveled edge tiles or even bright grout. It helps in creating a Zen-like simplicity.
Traditional mosaic designs for you:
When you think about mosaic, you are looking for complex designs and themes. It helps in creating lively patterns and some significant images. Before you plan to add mosaic layout with floor tiles, let's have a look at the points below:
Mosaic design helps in creating lively patterns along with some noteworthy images.
Even if you are using smaller tile sizes in repeated shape, mosaic is the best option.
Repeated tiles are attached in small sheets for easy installation service.
Pricing:
Before you choose any of the floor tiles designs, you must check the price. You can pre-set a budget and look for the tiles within that amount. Online stores are likely to offer you some lucrative discounts on chosen tiles. Choose the one that will match your style and budget well.