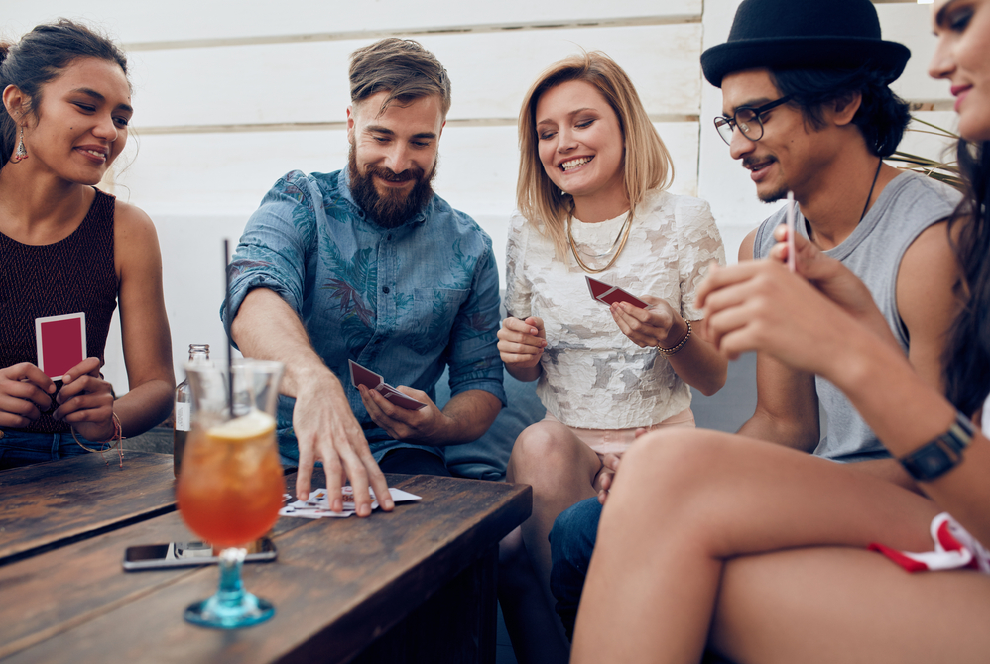 After spending a busy week with a load of work, everyone needs some sort of refreshment. Most people like to spend their weekends with friends and family members. No matter the get-together or parties you are attending, drinking board games will always be the better option.
This article highlights some of the easy as well as effective ideas to accumulate drinking board games at home without even investing your money. Let's get started.
Drinking Board Games That Will Make Your Next Party A Blast:
#1. Clock A Drink: To make this amazing game, you need a few common and easily-available things at home only. You must have different caps for bottles at home. Apart from this, you need arms for the clock, which can work like a clock. Besides, you also need a board which is a circle in shape. You need to arrange the caps according to the order of a clock on the circular board. You can surely use glue to stick the caps easily. Finally, you need to fix the clock hands to the centre of the board to complete the task instantly.
The manual way of playing this game is easier than the automatic one. You can use your phone or stopwatch to maintain the time.
#2. Tarot Cards Drink: You need some plastic cups, tarot cards, different types of drinks, and a regular table to play this drinking board game with ease. You need to arrange the card on the table front facing downwards. After that, you should keep filled cups on each card for sure. You need to use any specific card as a stoppage one. Thus, the players need to choose random drinks one after another. It is such an amazing game, according to many people.
#3. Wall Ball: You can easily arrange this game at home with a few things in minimum time. You will need a poster board, small pieces of paper, a pen, glue, and cups. You need to write some funny and exciting rules in those papers. Then you need to stick the empty transparent cups to the board with the help of glue. Then you can easily modify the rules of this game according to the requirement and quality of your party for sure.
#4. Circle of Death: You need to accumulate cards, cups, bottles, and different types of drinks to arrange this game at home. You need to arrange the cards simply and place different types of drinks on each card. The players need to spin the bottle each time they choose a card for sure and need to drink the whole glass drink. Thus, the game will get more interesting gradually. You can also place a few empty cups or cups filled with water to add a twist to this game.
#5. Flip Case: You need to prepare two teams to play this amazing drinking board game for sure. This is why you need a huge amount of guests to participate. You will need empty transparent cups, and board only to start these popular drinking board games. The team members will stand opposite each other. They need to finish the cups and need to flip the caps. They need to keep the cup in the same position before the opposite person doesn't stop drinking for sure.
#6. Box With Bottle Caps: It is an interesting game that can be played by anyone at any party with ease. Most people like to play this game in gatherings with family members. You need to arrange some glass containers, caps of bottles, various alcoholic drinks, and of course, a picker so that the players can pick any bottle cap quite easily. This game will make you drunk on a different level. It will be appropriate to stay away from your car in this situation for sure.
Conclusion
There are many more drinking board games available in many places all around the world. However, playing this game can make your parties more joyful and light. Many people play these games with soft drinks to keep them sober. Apart from this, you will be able to arrange the same games for kids by playing them with water and fruit juices instead of alcohol.