Those days are gone now, where only accessories used to ornament the body. Nowadays tattoos are in trend which has become an important part of ornamentation of our bodies. People want their inner desires, passion and many other feelings to reflect out in terms of fashion with the help of tattoos on their bodies. Different feelings can be expressed in different forms, words and even with different colors. This inexplicit form of art has become the need of society nowadays and so are the art performers or the best tattoo artists.
Since tattoos are something which has to be created on the body. It is necessary for the tattoo artist to take care of little things before, after and while doing it. The permanent tattoos become a part of the customer's body for their whole life and so are the harmful effects if it is created badly on them. These tattoos go deep till almost 3-4 layers of human skin which consist of 7 layers in total. So, there are few things which one needs to keep in mind to become the best tattoo artist in this art form and those are: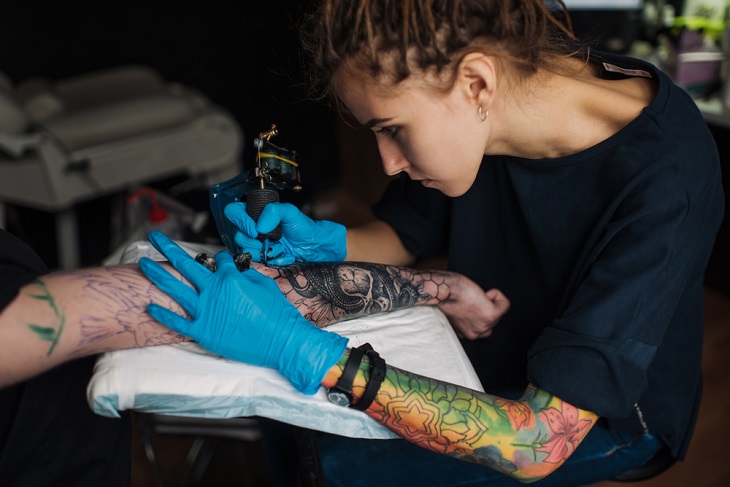 Drawing and Tattooing are Different–If one can draw nicely that doesn't mean that he/she can tattoo as well. Tattooing is similar to carving the drawing on a pumpkin which could be really very difficult and totally different from drawing on paper. But, practice will make it perfect eventually.
Practicing for Free is Advisable–as mentioned above practicing is necessary. Some people do practice on fruits or soaps to get the perfection. But, to become the best tattoo artist one has to practice on flesh as well. One can perform tattooing for free by assisting a team of some famous tattoo artist.
Huge Investment is Required – a large investment in equipment for tattooing is required which may include the tattooing machine, needles, ink sets, gloves, rubber bands, thermal fax paper, disposable supplies etc. one needs to have a proper backup of money before getting into the business and should be well versed with tattooing to get to earn back his investment sum.
Be Clear with Clients – tattooing is an artwork which breathes, lives and is a thing which changes due to certain aspect of time. After a tattoo is made it has to be taken care of well. The safety measures have to be followed by the client to protect the skin from getting tanned, getting wrinkled etc. which may spoil the tattoo. So, the measures have to be clearly discussed with clients in advance by the artist.
Connect Emotionally with Client – a tattoo artist needs to be calm and patient while tattooing because it's a process which is also called wounding to getting something better on your skin. This process could be painful to people and sometimes the pain is only psychological. At that moment, the best tattoo artist needs to be calm and composed and talk positively to the client to make the session smooth and to divert the mind of the client.
Advice Without Hesitation – a tattoo artist actually knows what will look better after it is designed on the skin. It includes the design, color, line weight and many more. The artist should advise the customer frankly if they have a vague idea, or their idea will look improper after designing.
For the best tattoo artist this art should be much more than just earning the money for the trade of art. As art is something which can make anyone feel good and relaxed. It is a refreshing experience every time for the artist and client both. Tattoo is an inner feeling of a client and thus has to be taken seriously.