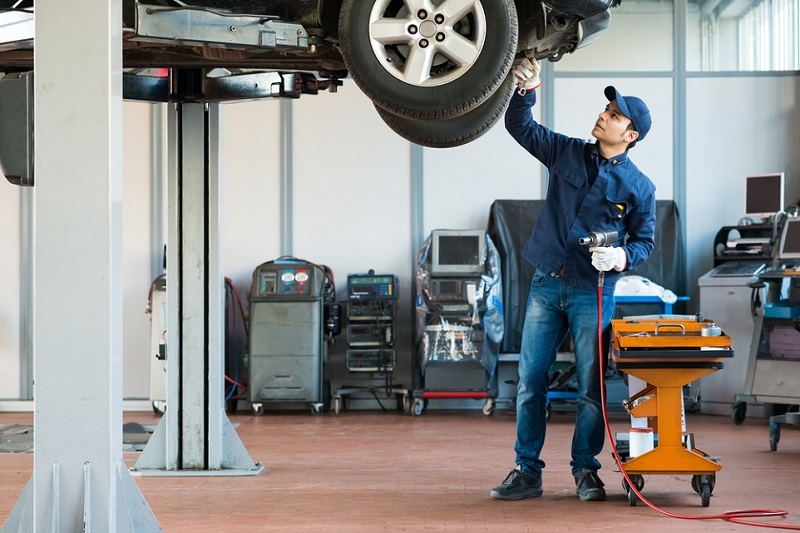 There are numerous aspects related to a car repairing business.  From the repair of  an engine to  fixing of the brakes, there are tons of tasks involved in the entire process. But, some of the repairs are not that common and easy to go, and the service related to 4×4 repairs is one of those rare and challenging jobs.
So, what exactly is a 4×4 repair? Well, for those who do not know, 4×4 here refers to  a vehicle type commonly known as 4WD, or 4 wheel drive.
In this kind of vehicle, all the four tires are backed by the engine, and hence  named as four by four wheel drive. It is quite obvious that the repairing services associated with this type of vehicle are somewhat different from that of  a 2WD. However, the purpose of repair remains more or less the same. There are many advantages associated with the repair of a 4WD vehicle. Through this piece of writing, we will talk about some of the major advantages that can be enjoyed  by hiring these repairing services. 
Why go for 4×4 repairs? The benefits explained
Boost performance- It is important for both the axles of the car to work smoothly in a four-wheel drive  that too at the same time. If any of the axles does not deliver optimum performance due to the accumulated dirt in it or due to the lack of lubrication then it will certainly affect the engine's efficiency.  For this reason, in a car with a four-wheel drive, it is essential to pay heed to the axles of the front wheels as well.  By offering the desired repair services on time, you can keep the vehicle in a proper condition.
Better handling- As compared to the two wheel drive cars, it is more challenging to handle a 4WD on an even terrain. But, it is also true that these are specially designed for such kind of terrains . These vehicle types contain powerful engine that makes it perfect to run over treacherous and uneven terrains. Hence, if you are planning to take your four wheel drive car to  challenging lanes like the perilous rocky mountains,  deserts, or snow filled roads then you need to make sure that the steering is working smoothly .
Suspension in sound health -Suspension is one of the major highlights of these vehicles. The suspension used in any of the four wheel drive cars is  different from that of a 2WD .   These suspensions are designed  to withstand more pressure and that is the reason these cars can carry heavier loads compared to other models.  As these cars are  designed in a way that is perfect for hitting the dangerous roads and lanes, the performance of the springs of the suspension degrades overtime. Therefore, it is important to assay the car with proper repair and timely servicing to ensure that the condition of the suspension gets retained to its initial form.   For enjoying a comfortable 4WD ride, make it a point to keep a check on the health of the suspension on a regular basis.
Rust- Like any other vehicle,, the chassis and the major parts of a 4WD car tend to acquire rust eventually. For this reason, it is important to take your 4WD car to the repair and service centre regularly .
Apart from the above-mentioned benefits, there are many other advantages of 4×4 repairs, and it is important to get  it done by expert mechanic only. You can  get  a good deal of  information about the experts available close to your location through the internet or from your friends and acquaintances who are aware of the reliable service providers in your area. Just hire experienced people after doing a considerable amount of research to keep your prized 4WD in a best possible condition and keep enjoying its ride.