If you're a pet owner, you probably know that pet hair can be quite persistent and difficult to remove when cleaning. Even if you brush and groom your pet regularly, shedding sometimes feels impossible to deal with.
At PetHairPatrol we try to find the best solutions for pet-related messes and getting rid of that pet hair that is taking over your home.
If you don't have the right equipment to fight back, pet hair will slowly invade your home until you're at that point where it's embarrassing to watch your guests leave your home looking like Bigfoot.
The number one tool for removing pet hair is a vacuum cleaner designed for the purpose – or at least having all the necessary features.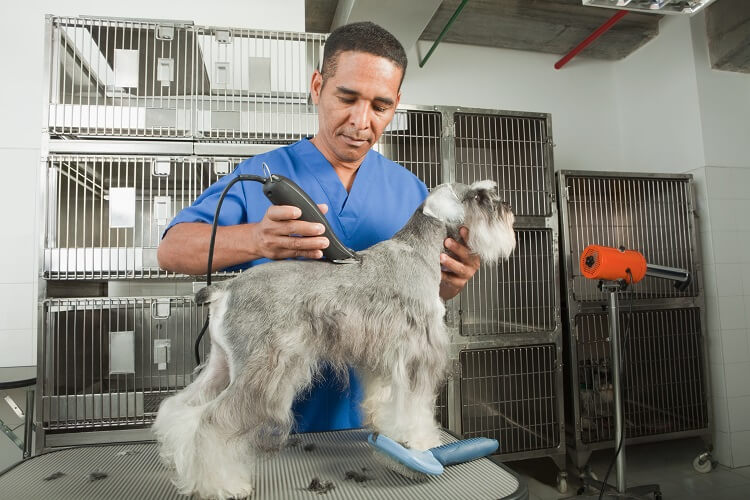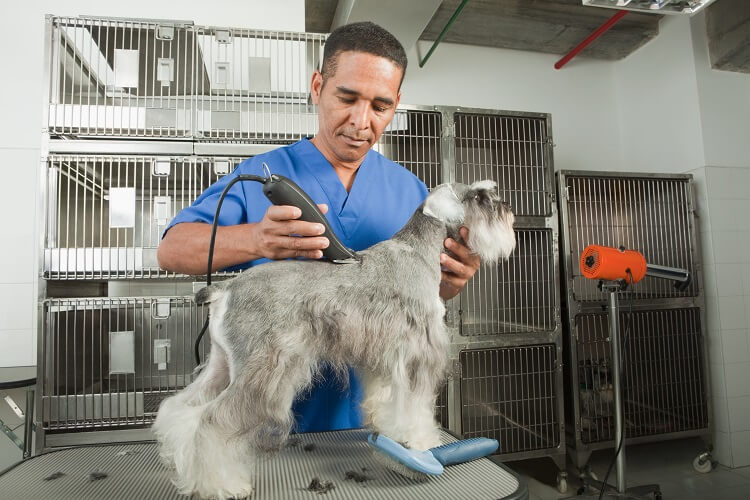 When you're trying to find the best vacuum for pet hair, you should keep in mind, that not all vacuums are designed for homes with pets. The best pet hair vacuums have
–    a strong suction
–    motorized brush roll tool
–    large dirt cup
–    efficient filtration (preferably HEPA)
–    adaptable attachments
But since you probably prefer doing something else than spending hours and hours on the computer comparing different vacuums, we have the top 5 pet hair vacuums picked out for you.
Here you go!
These are top dogs in each category with all the essential features listed. For pros, cons, pictures and more details, you can visit our website.
Best Handheld Vacuum for Pet Hair
Bissell Multi 1985 Cordless Handheld Vacuum
Functional and adaptable design
Cordless – no hassle with the cord
15 minutes of runtime with a powerful 22V lithium-Ion battery
Specially designed tools for cleaning after your pets
A motorized brush roll tool for stubborn pet hair
Lightweight for carrying around
Ergonomically designed with Comfort Soft Grips
Bagless with Easy Empty feature
LED headlights to add visibility in hard-to-reach places
Extension hose adds even more reach
Best Stick Vacuum for Pet Hair
Shark ION F80 MultiFlex
Powerful suction
Runtime up to 80 minutes
Interchangeable batteries to maximize runtime
DuoClean cleaning head to adapt to all floor surfaces
ION Boost mode for high-pile carpets
MultiFLEX wand enables reaching under furniture without bending over
Free-standing when in storage mode
Three-stage filtration
Bagless with an easy-to-empty dirt cup
Headlights offer better visibility
Best Robotic Vacuum for Pet Hair
Neato D6 Connected
120-minute runtime with a full charge
LaserSmart navigation technology
Moves in a logical pattern instead of roaming randomly
Maps you home and creates floor plans for up to three stories
Bigger brush roll than on round robots
The d-shape design captures dirt and hair hiding in the corners
Side brush for cleaning along walls
Turbo mode for tougher surfaces
Ultra performance filter for allergens
No-Go Lines give your pets peace and privacy
Large 0.7-liter dirt bin for all that pet hair
Wide 12-inch cleaning path
Easy-to-use app for controlling the vacuum
Works with your phone, Apple watch, Amazon Echo or Google Home
Best Upright Vacuum for Pet Hair
Bissell 1650A Pet Hair Eraser Upright Vacuum
30-foot cord
1.5-liter washable dirt cup
Pet Hair Spooling System
Two washable filters
Febreze Pet Odor Eliminator to filter out nasty smells
SmartSeal Allergen System for pet owners with allergies
Tangle-free brush roll for long pet hair
Tools designed for cleaning after your pet
Pet TurboEraser motorized brush roll
LED lights
The Best of the Best (for those who settle for nothing less)
Dyson Cyclone V10
Amazingly strong suction (150AW)
Up to 60 minutes of battery life
Lightweight at 5.88 pounds
Versatile and adaptable: can be used as a handheld vacuums as well
Torque Drive Cleaner Head Gives for high-pile carpets
Soft Roller Cleaner Head for a polished results on hard floors
Cyclone technology and HEPA level filtration
Large 0.77-liter dirt bin
Hands-free and mess-free point-and-shoot emptying of the bin
Noise reducing design
Drop-in dock keeps the vacuum always ready and charged
Six attachments including a motorized brush roll tool for pet hair
Many innovative add-ons available online
These are the best pet hair vacuums on the market right now. They have the features that you need to win the fight against accumulating pet hair and to have a clean pet home.
For more details, pictures and full reviews, you can visit our website.
If you're a pet owner and you love a clean home, it's vital to have a vacuum that actually removes that pet hair. Too often we hear about expensive products that end up doing a whole lot of nothing.
With the right vacuum cleaner, you will put an end to your pet hair problem!
Author Bio
"Matt is the founder of PetHairPatrol. He lives in New York with his two golden retrievers: Ben and Jerry. Once he opened a carton of yogurt, and immediately there was a dog hair inside. That's when he decided to find the best ways to get rid of pet hair and start a website to share his knowledge. He has researched and reviewed hundreds of products that help you keep your home clean – even when you have furry roomies. He loves running and Italian pizza. He hates pigeons. And obviously, pet hair!"