Whether it is indoor or outdoor, the soil is the heart of any garden. Choosing the right soil is very important if you want to grow the finest plants and shrubs in your garden. The quality and mix of soil often determine the health of the plants. Hence, we can say that soil selection is very crucial for plant health.
If you are an inexperienced gardener, who is looking for the right soil mix for a garden, then you can consider the following factors to choose the best quality garden soil.
5 Factors To Help You Choose The Best Quality Garden Soil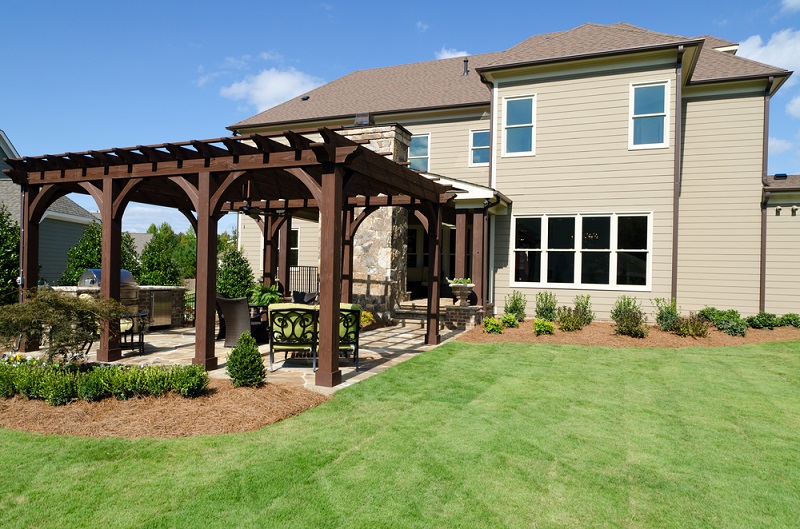 1. Types of Plants
This is the first thing you have to consider when searching for the right soil for your garden. Remember, the requirements of soil vary from one plant to another and you need to choose the garden soil according to the types of plants that you have in your garden. If you are going to grow plants like cacti and succulents that you need to choose coarse soil that facilities maximum drainage.
Plants like roses require acidic soil and you have to look for the PH when choosing the soil. Orchids require moisture and air around their roots, and you have to choose soil which is light in weight. Outdoor plants that receive plenty of sunlight need heavier soil that can retain plenty of moisture. Hence, confirm the plant type first and then pick the right garden soil.
2. Container Plants 
If you want to use some pots for your garden or balcony then you have to choose your soil differently, as small container plants require different treatments. If you have container plants like hanging baskets, window boxes, pots, or planters, you can prefer a high-quality potting mix.
Some potting mix soil comes with water-soluble fertilizers or polymers that can control moisture. This type of soil prevents over or under watering problems.
3. Organic or Conventional 
When shopping around to find the right soil for your garden, you will find both organic and conventional soil. Each type of soil comes with different characteristics and you have to choose one accordingly. Organic soil for gardening is eco-friendly, as they are made of natural ingredients like microorganisms, worms, plant materials, etc.
Conventional soil, on the other hand, may contain manure, peat, black hummus, etc. Manufacturers of conventional gardening soil add artificial ingredients to make them nutritious. Organic soil is non-toxic and it is suitable for small plants and shrubs.
4. Top Soil
This is one of the best types of soil available for gardening and potting. This is an upper layer of soil and you can add it to your garden to give your plants some extra nutrients. This type of soil features fungi and bacteria along with grit and gravel, and they are good for the plants.  They can also retain moisture and keep your tree roots healthy.
5. Use Mulch
Mulch is one of the most beneficial compounds for gardening and you can use it over the garden soil. Mulch will protect the soil from degrading from rain and other environmental factors. It can keep heat away from the soil in the summer and freezing cold in the winter. High-quality mulch can preserve moisture and maintain the quality of the soil.  You can use organic mulches for your garden. Even, you can prepare such mulches by your own with garden waste.
This is how you can choose the best garden soil for your plants and shrubs. Apart from this, you can talk to a professional soil supplier in your area and ask for suggestions based on your needs. They can suggest you the best soil after inspecting your garden.