Acrylic coatings are used for architectural coatings, product finishes, and special purpose coatings. The acrylic coating is used to provide a protective cover to paint. Apart from paints, acrylic coatings are also used for fabric finishing, leather finishing, paper coating and floor polishes.
The acrylic coating has witnessed an upward trend in the recent years and is considered to be one of the fastest growing sectors in the coating industry. So, if you want to protect your painted walls from rust, dirt and debris then you can apply this acrylic coating on the walls. These coatings not only prevent dust, but they can also provide you much durability and better longevity of the painting solution. These are excellent for external uses and people can easily apply the acrylic coating on their exterior walls, pavements and other such areas.
Types of acrylic coating: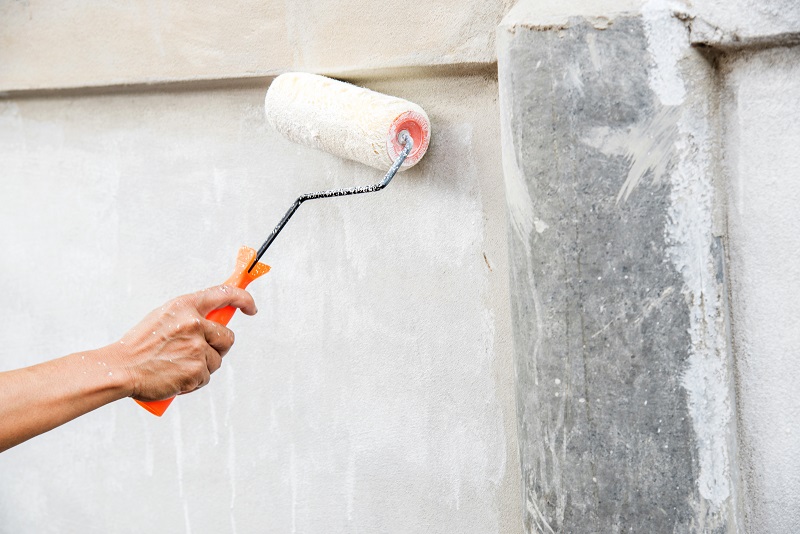 Thermoplastic acrylic latex coating used for wood products and as architectural finishes are available in waterborne preparations. Thermosetting acrylic enamel coatings are commonly used as a finish for products. In waterborne preparations, thermosetting acrylic enamel coatings are used on automobiles, steel and aluminum coils and containers and machines. Solvent borne preparations of thermosetting acrylic enamel coatings are also used for machines and containers. Thermoplastic and Thermosetting acrylic coatings are also available in powder and radiation-curable versions, but have selected usages in certain markets.
Why would you use the acrylic coating on the roof?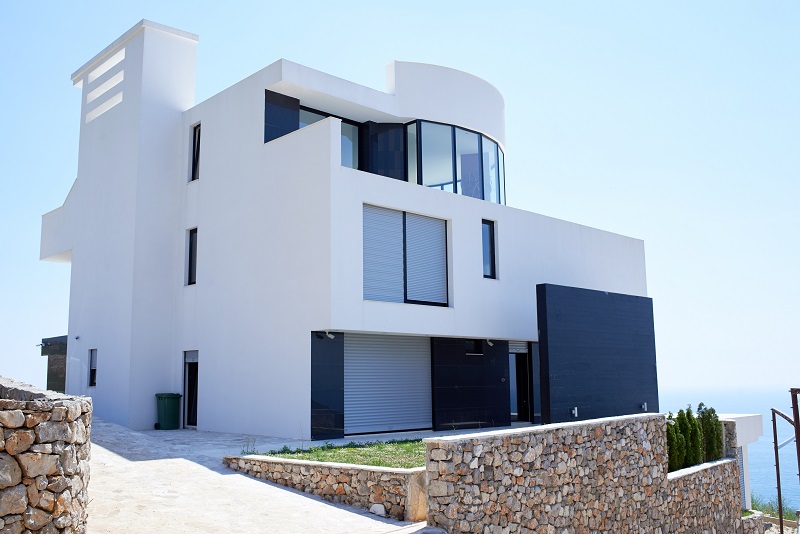 Acrylic coatings are widely used for roof coating applications all over the world. Roof coatings are used to protect the roof from wear and tear and harmful effects of the natural elements such as rain, snow, sunlight, etc. Some of the advantages of acrylic roof coatings have been mentioned in the following paragraphs.
Water-based acrylic coatings used for roofs are environment-friendly and provides high reflectivity with regards to the rays of the sun, which reduces the exposure to UV rays. The acrylic coatings are able to absorb the heat without causing an increase in the temperature of the house and are also capable of resisting the effects of temperature fluctuations. This results in a great reduction in energy costs and they can keep your home cool during hottest summer days.
Acrylic roof coatings have a long life due to their superior durability. This eliminates the need to repair the roof for a long period of time which saves money. The cost of applying acrylic coatings may seem to be expensive, but this expense is offset by long-term savings.
Acrylic roof coatings can be easily applied with the help of a brush or squeegee in the manner of paint. This is because acrylic roof coatings are single component waterborne formations which can be applied without double component mixing.
One example of acrylic roof coatings is acrylic elastomeric roof coating. Acrylic elastomeric roof coating is applied in the liquid form on the roof to form an elastomeric membrane which completely adheres to the surface of the roof. The membrane is formed as the liquid gradually dries and forms a tough protective covering over the surface of the roof. The coatings of the acrylic elastomeric are usually 5-10 times thicker as compared to house paint. Acrylic coatings have the very low level of toxicity and safe to use.
Acrylic coatings are used for a range of wooden products such as furniture and industrial wood. Acrylic coatings resist yellowing effect and are ideal for bleached or light-colored woods. Acrylic coatings are also suitable for woods with the open pore. So now you can contact the acrylic coating contractor for more details and they will give a fresh look to your home.