Luxury properties are incredibly valuable assets. There are so many ways that you can use them to benefit your life. You can choose to live in them or you can choose to generate extra income from them especially if it's just an extra house to your name.
In fact, investors nowadays set out to buy gorgeous homes in high-end neighborhoods for the purpose of renting them out. With the tourism industry booming across the world, there has been a surge in demand for temporary residences for travelers. Many are opting for lovely homes instead of hotels where the cost of stay is definitely higher.
If you're looking to buy a property in UAE either to live in or to rent out, it's helpful to know what seasoned property buyers typically look for in a luxury home. Even if you're not keen on buying a unit in a hotel apartment or a grand villa, you will benefit from the knowledge of the highly experienced in choosing a residential property that will truly be an asset to your name.
So what are the primary features luxury property buyers in the country look for?
1. Attractive location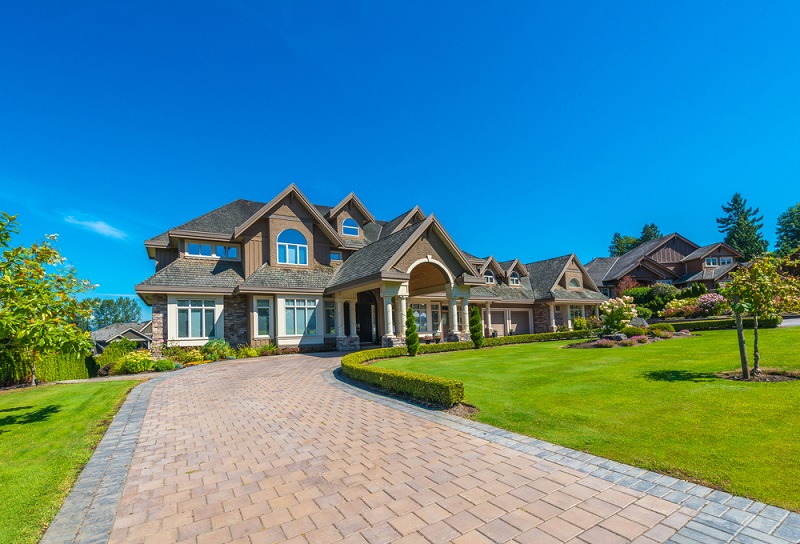 This is always a top consideration. For many, an attractive location is one that is conveniently close to public transport systems, business establishments, health services as well as dining and leisure venues.
Meanwhile, for growing families, a residential property that's near the office and schools is ideal to make day-to-day activities a breeze to do. It's also crucial that the location has a good reputation. It should be generally safe for young children walking home from their friends' house after a playdate.
2. View
This is another prerequisite that most luxury homebuyers have in mind especially for multiple-story apartment units and villas.
A grand home should be able to provide the enjoyment of a spectacular view. The beautiful view always contributes to the high-class image of the residential provision. This is something that real estate development company G&Co successfully provides. Their properties are set amidst locations with verdant naturescapes complemented by stunning man-made gardens. All homes get a view of big, open and perfectly landscaped spaces.
3. Amenities
Prime real estate always has a wealth of easily accessible amenities such as gyms, sitting rooms, gardens, playgrounds and parks.  All of these are important in creating a continuity of high standard living that originates in the home.
For example, the Cassia Villas development generated great interest and sales even before construction was finished. Why? It's because buyers knew they will be getting a high-quality life with the investment. Apart from beautiful house, the community offers a collection of amenities that will benefit the residents as well.
4. Special services
Concierge services are common for modern high-rise apartment blocks. These services arrange everything from professional home cleaning, babysitting, laundry, and even pet-sitting.
Inquire about these services if you're all about having an easy to manage and elegant lifestyle.
5. Security and privacy features
Safety, security and privacy systems are crucial. Most people value the sanctity of their home life and do not want neighbors to know anything about it. It's also become more important than ever to make sure the community you plan to live in is safe and secure from trespassers.
The presence of top-notch security systems help protect homeowners – be it from the prying eyes of neighbors or the ill intentions of evildoers.
6. "Green" solutions
More and more luxury homebuyers adhere to an environmentally responsible lifestyle and look for home features that allow them to uphold green practices. Everything from HVAC systems to building materials and special installations should save energy or reduce carbon footprint.
If you care about the environment or you want to lower your energy consumption, inquire about the green solutions used for the residential property you're considering.
7. Structural integrity
Take interest in the building's structural integrity. Although the UAE is not prone to earthquakes, it's crucial for homebuyers to make sure that in the occurrence of an earthquake and other natural disasters, their abode will not easily come crumbling down.
This list can serve as a valuable guide in helping you find the perfect home investment in UAE. With this, you'll be able to ask the right questions that lead you to properties that will earn your approval.