Wood is such a great material to use, it's classic and diverse, which is why it is used in so many homes around the world. Whether that be in a kitchen table or wardrobes everyone's home are full of products which are made from wood. Many trends have come and gone through the years with rustic and vintage in high popularity this year.
Below are some simple and effective ways that you can use wood within your home in 2018.
Push Your Creativity
When you are looking to use wood within your home, then you can never have something that is too big. If you are blessed enough to have a house where you have exposed natural wood beams or if you are looking for a way to give a more vintage feel to your modern interior. There are a large number of different ways to make woodwork with the design in your home.
Whether you are looking to introduce wooden doors or sanding down your wooden furniture already to help bring out the natural wood, there are endless possibilities to ensure that wood fits in your home perfectly.
DIY ( Do It Yourself )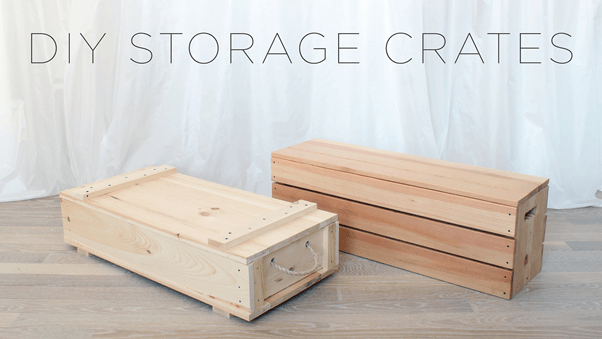 Wood is such a great material to work with, if you have the urge to get creative, then you can get out your toolbox and start getting different design options together. One of the more popular ideas people have is to recycle wooden pallets to help create that attention-demanding shelves which you can place potted plants, smaller garden accessories or even wooden clocks which you can make from trunk slices. Push your creativity as the list is endless!
You don't need to spend a lot of time or money to make something look great using wood just remember to let your imagination run wild!
Begin With Smaller Items
The greatest benefit of using wood is that it is very versatile and comes in a range variety of shapes, sizes & styles. If you only have a small amount of space to work with or if you are just looking to trial some wooden features within your home, you may want to consider small wooden accessories like coasters or even a clock. This will help you to experiment without wasting time if you make the decision that the wood trend isn't for you.
Experiment With Your Flooring
We all know that wooden floors look great in any home, with the versatility and range of options, there is a huge amount to be said about the wood flooring available for purchase. Whether you are wanting a solid wood floor or if you are looking for a vinyl effect wood floor, it can certainly make a difference to your home. Helping to brighten up dark spaces and adding a classic feel.
Wood flooring looks great in any room but the most popular spaces it is used in are the living room and conservatories. Usually using a light oak or painted bamboo style to help complement the design of the room.
Have A Theme In Mind Or Find It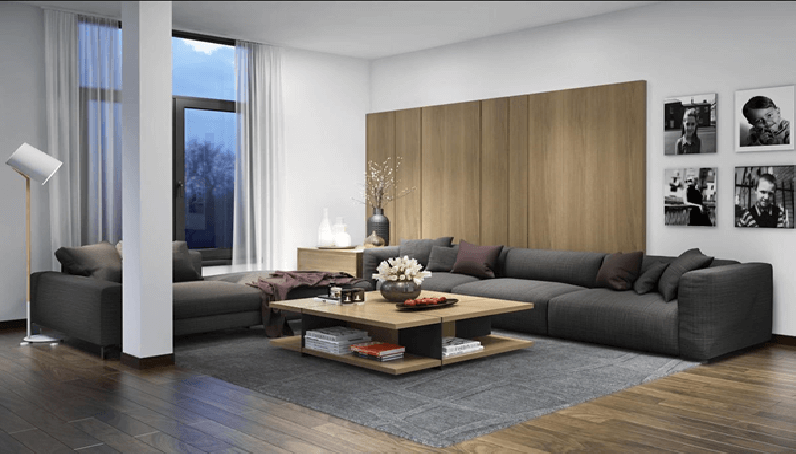 Wood can fit into any theme that you can think of, whether you are looking for a vintage feel or having the wood complement your modern appliances, there is a theme that will work for you.  Older furniture that you can pick up from second-hand shops are great, whether it be a wardrobe, drawers or even shelves. It gives a great opportunity to let your creativity shine through and add your own twist to your home interior. By sanding down, stripping paint and repainting the furniture you can make those tired looking pieces a new lease of life. All without spending huge amounts of money.
Think Of The Windows
It is often one of the most overlooked places in the home, but your windows can play a big part in bringing wood into your interior. Whether you are looking to replace your PVC window frames with some quality wooden frames or laminated wood look frames, wood is always a good choice. Another method of having a wood styling in your home is to use wooden venetian blinds to help bring out the colours in your room. Using these blinds will help to give contrast in any space they are placed into.
So there you have it, if you have been thinking about redesigning your interior in 2018 but were unsure where to start, wood is simply a timeless material which will keep allowing you to change and alter the look of your home. It helps you to save money, by reusing what you have existing and not spending lots on new furniture.