Are you moving into your first apartment? Whether it is a rental property or your very own, there are plenty of great ways to decorate and furnish the space to your taste. Whether you are making use of existing furniture, hand-me-downs, or you're making all new purchases you can create the perfect space to express your personality. There's no place like home, but consider the following tips to get you there:
1.      Neutral Furniture.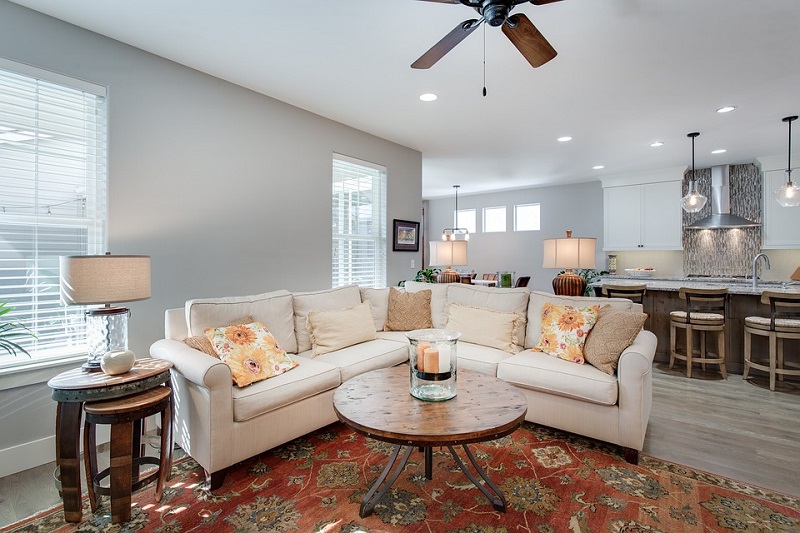 If you are buying furniture, choose inexpensive neutral options. Whether it's a couch that you need to buy, chests of drawers, coffee tables, or even a headboard. You can make the pieces unique by customising certain aspects of them. Buy new knobs to take your dresser to the next level, opt for wallpaper or paint to elevate the aesthetic of a variety of pieces. You will be left with a unique and attractive piece, and the good news is that you can change it again if you get bored of the look. It also means you won't need permission from your landlord.
2.      Open Shelving
Bookshelves and open shelving are more than just storage spaces, you can also use these pieces to display your accessories. Whether you have a penchant for candles and family photos, or you prefer to display your sports trophies. You can also take advantage of open shelving to display art. Modular storage options are the perfect solution for someone who has plenty of storage needs but also wants to display a variety of knick-knacks.
3.      Accessorise.
This is where you can introduce serious splashes of colour, designs, and patterns to your new apartment. Whether you want to go with black and white stripes or shades of neon, this is your chance to execute it perfectly. You've chosen neutral furniture, that means it will last for years to come. Now, use your accessories to accentuate your style. You can choose the perfect throw cushions, candles, art, and more. It's an effective and inexpensive way to introduce your personality to your home. You should also consider lighting in this category, whether you're choosing a ceiling light or a floor lamp, it's a great way to elevate your aesthetic – consider choosing lighting that will make a real statement. You should think of lighting as your home's jewellery.
4.      Bedroom & Kitchenware.
Your bedding choices not only reflect your personality but also your taste. You want to be comfortable when you slip under the covers, but you also want an attractive bedding set that you won't mind others seeing when they come over for the grand tour. It's another way to create your own décor throughout the home, without making changes that require permission from the landlord.
5.      Plant Life.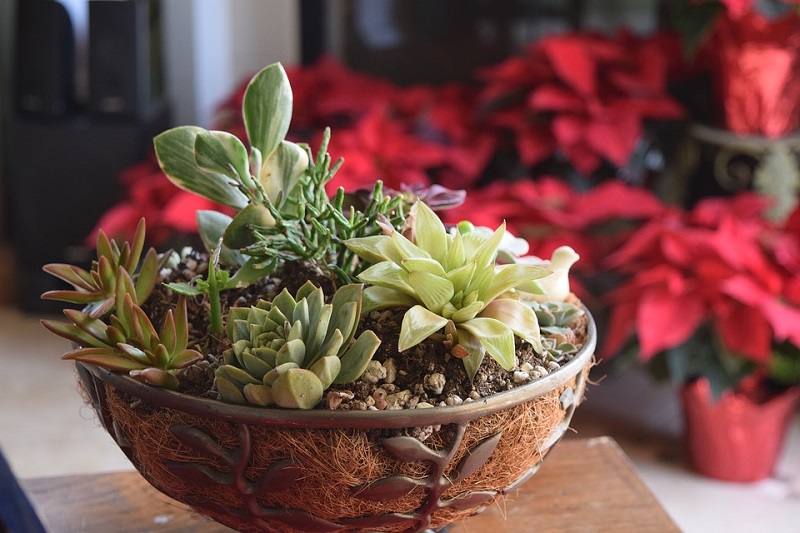 Whether it's a topiary that can sit atop your desk or a potted plant in the corner, a plant will bring life to your new apartment. Not only will it brighten any room up, but it will make your new place feel like home. Just make sure you pick the right plant for indoor life and one that requires minimum care. Choose a plant that will improve your air quality and there's an added bonus, according to Psychology Today houseplants are great for relieving stress. There are plenty of options to choose from, so it shouldn't be too difficult to find the perfect fit for your new home.
Don't forget the kitchen, you will probably be spending a lot of time in it. You might not be able to paint it, but you can choose appliances, dishes, and trinkets that will truly make it yours. You can opt for a simple and clean look, or create a theme that speaks to you. The sky's the limit.
6.      Art.
Art is particularly effective when you have a landlord who isn't keen on you painting and decorating the apartment. You can use brilliant pieces of art to add splashes of colour and infuse your personality into your new space. A selection of canvas prints is a great way to execute this look inexpensively, they're suitable for the bedroom, living room, and even the hallway.
7.      Area Rugs.
Whether your apartment is carpeted or you have the joys of hardwood flooring, an area rug is the perfect choice for your new space. According to WebMD area rugs serve as an excellent tool to collect allergens from the airand serves style to tie your décor together. Area rugs provide a home with warmth, colour, and comfort. They're also easy to wash.
8.      Maximize Space.
This might sound obvious, but if your apartment is on the small side you need to expect more of your furniture pieces. Your desk might need to serve as your nightstand, and you may need to utilise your desk chair as extra seating when you have friends over. Everything should serve multiple purposes when you live in a small space.
Does it all sound too overwhelming? It shouldn't, it's the most exciting time of your life, but don't worry there is good news! With the help of OZCodes.com.au you will find plenty of incredible discounts to lighten the burden on your wallet. You don't have to spend a fortune to create the space of your dreams.