If you've bought your home with resale in mind, you may have a lot of DIY improvement ideas for increasing the value of your home and making some money on it. There are, however, some pitfalls to be avoided. One person's taste can be very different from another's. And what one person sees as a stand-out feature, another will see as a maintenance headache.
Take a look at these seemingly smart improvements that actually devalue your home before you embark on your next DIY project:
1. Decorating in Bold Colours
A bright green bedroom? Purple tiling in the bathroom? If you're planning on staying in your home for a long period of time, it's fine to go wild with your paint choices. If, however, you're going to be selling within a few years it's best to go for a more muted colour palette. Neutral shades allow a buyer to imagine putting their own stamp on a property. If rooms are decorated very much in the vendor's unique style, that becomes much more difficult and your house seems a less appealing prospect as a result.
2. Using Textured Paints or Plastering
Textured paints and plastering can seem like a good decorating choice. Some people argue that they add depth and character to a room. But textured walls are not to everyone's taste and it takes a lot of time, money and effort to restore the walls back to a smooth finish. Buyers are likely to factor this cost into the value they place on your home.
3. Making Cheap Improvements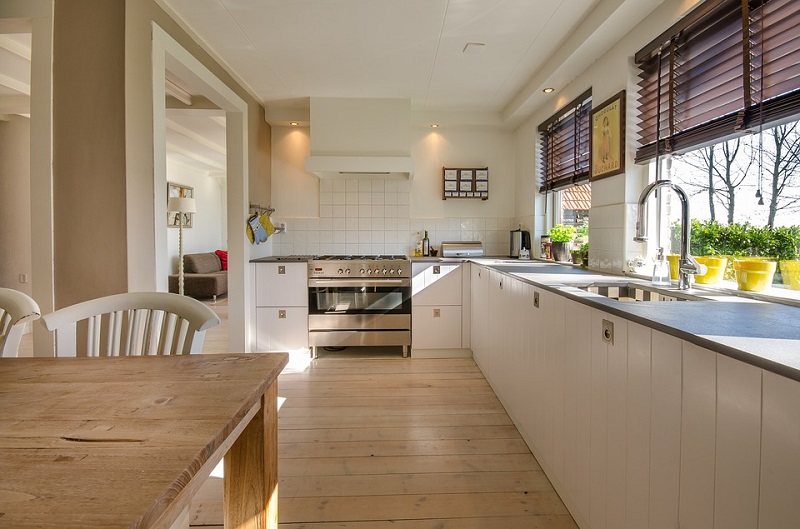 If you're trying to add value to your home by making improvements, you shouldn't skimp on the cost. Installing cheap laminate flooring or a low-cost kitchen is likely to devalue your home as buyers will see your improvements as something to rip out and reinstall. And if you're making improvements primarily because you're hoping to see a return when you sell your home, do your research as to what buyers look for. The things you consider a great addition might not cover costs when it comes to a sale.
4. Upscale Landscaping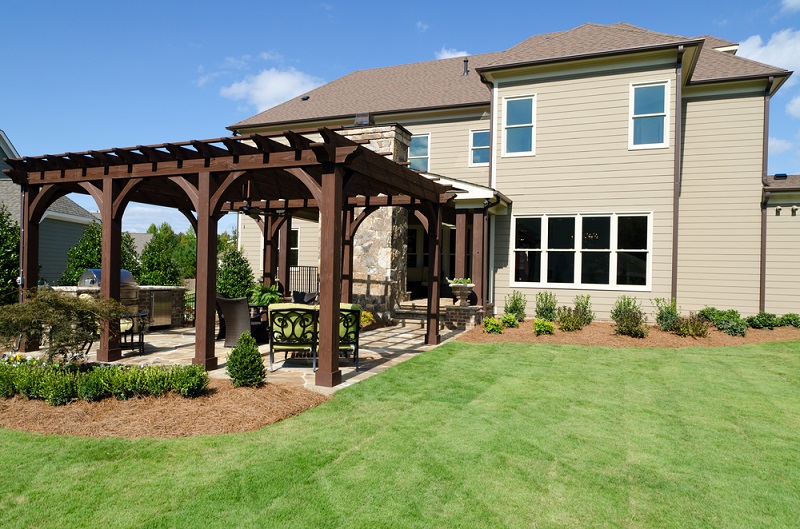 Upscale landscaping may seem like an obvious home improvement to make. A beautiful garden is sure to win over a potential buyer, right? Unfortunately not. A perfectly manicured garden can look like a lot of effort to those who are less green-fingered. Keep your garden simple but well-tended to win over a buyer.
5. Built-in Home Office
When it comes to a house sale, the more bedrooms the better. Whilst it's fine to use a bedroom as a home office, avoid installing any permanent features like a built-in desk or shelving. If potential buyers are looking to use all the bedrooms as bedrooms, they will experience costs in dismantling the furniture you have installed.
6. Getting Rid of Period Features
If you like your home to feel new, fresh and contemporary, you may feel like some of those original period features are making your space look old-fashioned. Get rid of these features at your peril. Some home buyers are on the lookout for historical homes with original fireplaces, doors, joinery and tiling and are prepared to pay a premium when they find one.
7. Making Big Changes Without Permission
Some home improvements you can undertake without consulting the powers that be. If, however, you're making big renovations, you may need to seek approval first. If you make changes without approval, this can seriously decrease the value of your home. You should also only undertake big renovations if you know you have the skills to do them to a professional standard. Consider hiring a contractor if not, as shoddy workmanship will be a glaring problem for potential buyers.
Making DIY improvements can make a huge difference to the value of your home. Just be sure to leave the tool kit in the cupboard until you're confident your efforts are going to make a difference for the better.
Author's Bio:
Anne Grobler is a home décor and design lover from the beautiful city of Sydney. She is also a blogger at OpenAgent – a professional real estate agents comparison website, where she often shares her décor and designing tips. To learn more about Anne, follow her on her LinkedIn.