Your roof is one of the most important parts of your home, protecting your family from year-round weather conditions. However, too many of us neglect our roofs and let them become damaged over time, leading to expensive repairs or entire roof replacements. To help you keep your roof looking its best and reduce the chances of damage, we've rounded up five ways that you can maintain your roof without any roofing and building knowledge.
1. Loose debris removal: If you live near trees and greenery, there's a chance that branches, leaves and other debris will build up on your roof – and when this build up decomposes, it can leave a grime on your roof which can lead to rotting. Remove anything that accumulates during winter. You'll need to buy an extendable ladder and the right tools to remove the debris from your roof. And, for safety, we recommend carrying out this task with a friend or family member. You should also avoid removing debris when it's windy or raining to prevent slipping.
2. Check your gutters: Keeping gutters and roofline clean is important, as build up can cause damage such as blockages, cracks and leaks. Check your gutters regularly and clean them when you can. Some window cleaning companies will offer to clear your gutters for an extra fee, so ask yours whether or not they offer this service. Alternatively, take a hose or brush with you on a ladder and clear your gutters manually once a month to reduce build-up and damage.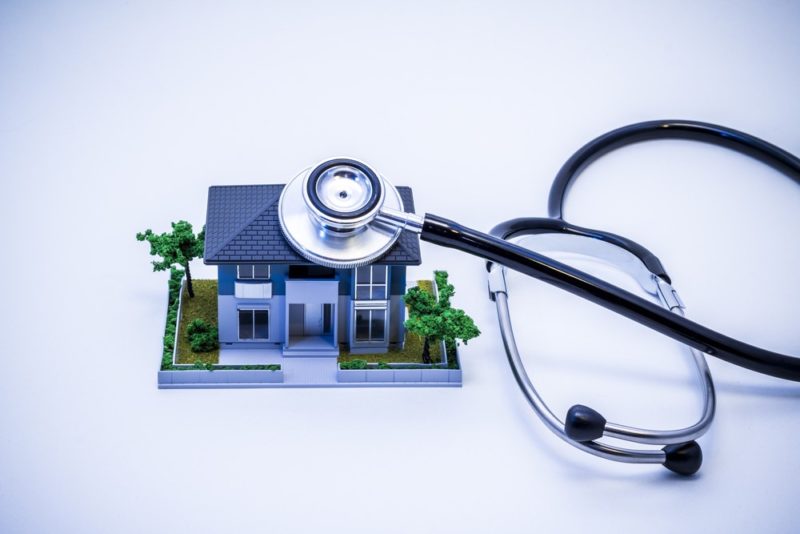 3. Remove any moss: In wet and humid climates, like here in the United Kingdom, moss can build up quickly. And, although moss may look innocent, it can cause serious damage to your roof, often growing beneath roof tiles and shingles and growing upwards, pushing up your roof tiles and causing leaks and rotting around your roof. Moss can also wear down tiles themselves, speeding up the breakdown of your roof and causing you to invest in a new roof before you should. The good news is, if you remove moss as soon as you can, you can prevent such damage from happening. You can buy treatments and cleaning products which can be sprayed onto your roof directly, with chemicals breaking down the moss. However, you should avoid cleaning or scraping moss off of your roof using a pressure washer, as this can cause extra damage to your roof and reduce its lifespan.
4. Get the help of an expert: Replacing your roof can be time-consuming and costly, so consider asking a professional roofing company to visit your property to give your roof the once over. Findley Roofing & Building, a Durham roofing company, offers free roof MOTs, which could save you hundreds of pounds and help you make the appropriate changes to your property rather than splash out on a brand new roof. Just call your local roofer and see what they can do for you.
5. Check the loft: Whether you have a loft or you've converted your space into another bedroom, make sure you check it regularly for damage. Look out for dark spots, leaks and drafts, as these are early warning signs that there are problems with your roof. And, if you can see spots of daylight entering your roof, then there's a chance that roof tiles are damaged or missing.