Automotive
Business vehicle wear and tear is much higher and harder on a truck in comparison to a family car. It is important to follow...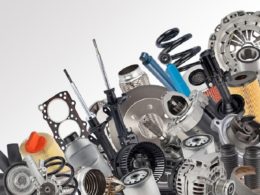 Automotive
In order to ensure that the performance of your Nissan car is at its best it is necessary that you use original parts. While...
Automotive
Motorcycle driving is always a great experience. But motorcycle driving is more dangerous than driving a car as a motorcycle rider is 30 percent...
Automotive
People highly depend on vehicles to get from one location to another. Usually, we drive our cars back and forth from home to work....
Lifestyle
In our modern and ever-more accessible world, more of us than ever are becoming gripped by...
Lifestyle
To stand out among the others you don't need to look like you have put in a lot of effort in composing yourself in...