Automotive
With the ever-increasing prices of commodities, most of us always try to find ways to avoid unnecessary expenses. Part of this is making sure...
Automotive
Most of us tend to overlook the air-conditioning system in our car, and take it for granted. It is essential to be aware of...
Automotive
Business vehicle wear and tear is much higher and harder on a truck in comparison to a family car. It is important to follow...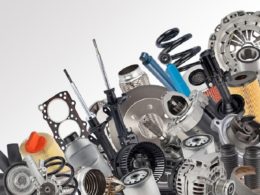 Automotive
In order to ensure that the performance of your Nissan car is at its best it is necessary that you use original parts. While...
Lifestyle
In our modern and ever-more accessible world, more of us than ever are becoming gripped by...
Lifestyle
To stand out among the others you don't need to look like you have put in a lot of effort in composing yourself in...