Automotive
When your child gets behind the wheel for the first time, you're likely more nervous than your teen. The following tips will help you...
Automotive
Everything undergoes wear and tear with the course of time. And, cars are not an exception in this regard. Friction eventually deteriorates the working...
Automotive
One of the most essential parts of any vehicle, irrespective of it being a two-wheeler, a three-wheeler or a four-wheeler is its brakes. When...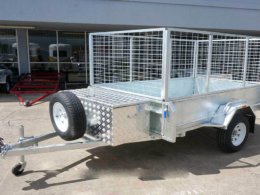 Automotive
The additional vehicle like carriage which is attached to utility cars and trucks are nothing but box trailers and are used to carry around...
Lifestyle
Your office furniture needs replacement if it causes a lot of discomfort. You need to spend thousands of dollars for new furniture. You might...
Lifestyle
The carport can be defined as the structure that is used as an alternative of the garage to house the car.  This is a...