Automotive
Every car owner knows the relationship between a car and a mechanic is sacred. A mechanic is someone who examines, troubleshoot, restore and maintain...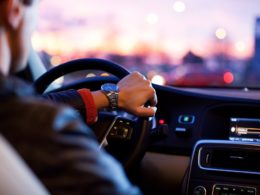 Automotive
One of the best feeling in the world is to own a car of your desire. When you own a car, you must learn...
Automotive
The car's engine produces power. However, before the power can be applied to the wheels it has to pass through the transmission. The transmission...
Automotive
When the power of the car engine is transmitted to the wheels of the car, it starts moving soundly and stops at the same...
Lifestyle
In our modern and ever-more accessible world, more of us than ever are becoming gripped by...
Lifestyle
To stand out among the others you don't need to look like you have put in a lot of effort in composing yourself in...