Automotive
Ignorance and not taking proper care of the SUV are some common reasons for SUV breakdown and damages. SUV is an expensive investment for...
Automotive
Almost every one of us owns a vehicle these days, but owning a Volkswagen is considered a status symbol. To ensure this is maintained...
Automotive
Every year, statistics show that a number of traffic accidents can be attributed to tire-related causes. The same study done by The Safety Institute...
Automotive
Cars like any other running engine should stay cool for proper functionality. There different circumstances that may lead a car to start overheating. Some...
Lifestyle
Sometimes getting boots all the way on can be a hassle and can often take up more time than you would like. You might...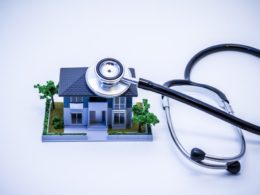 Lifestyle
Unfortunately coming into the summer months pests become more of a problem than other times of the year. These pets take advantage of the...