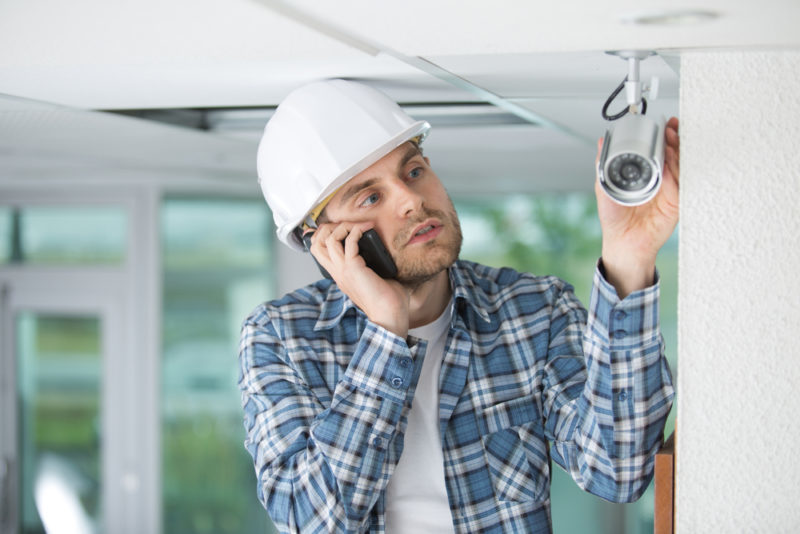 When it comes to buying security systems or CCTV cameras, you will come across many optionsas they are available in every retail and online store nowadays. Whether it is an institution, hospital, any multinational company or even a house, CCTV is installed for ensuring the security of the people around. CCTV captures footage of the activities going around it. CCTV camera can make people feel more secure and reassure them if they are living in a place where the crime rate is quite high. It is just like a comfortable blanket which gives you the freedom to continue your life without having tension and as your property is watched every time. Let us discuss about how to select the right security system for your work.
When buying a CCTV camera, you should know why you need it whether it is for recording or for observation or for keeping the evidence or maybe for all the above reasons.
Things to look for in while buying a CCTV camera
Location: For installing the camera you first have to figure out where you want to place this camera. If you are installing the camera outside of your house then you have to make sure that it can withstand the environmental conditions like rain, sun rays, snow and the low light. For selecting an outdoor camera, you have to choose the one which is weather resistant or can be mounted in any positionto provide complete protection.
Lights: As the security system is going to use the camera so you have to make sure that it can capture footage in low light as well. If your camera is monochrome or of ordinary color then it will not be able to capture good pictures when there will be a low light condition. The monochrome will comparatively work better than the ordinary ones. If you are using the IR illumination, then make sure that the range of that camera is far enough. The cameras which are near to 0 can offergood performance.
Discrete or visual deterrent: Depending on the location it will determine whether you will need a discrete or an obvious camera. If you can use the box camera then it would be more beneficial as it will remind people living nearby that they are being constantly monitored.So by using this camera you can reduce the possibility of theft. You can use the Dome cameras as they are normally used for the discretion because they come in a small spherical shape and have a compact structure which can easily fit in your palm. If you are going to monitor large areas, you can use the Pan Tilt Zoom camera.
Audio: If you want to hear the audio with video then you can install an audio system into that CCTV. Any CCTV can be integrated with the better management systems.
Scalability: You should always have a CCTV with scalability and flexible systems as the traditional CCTV cameras are designed with a closed circuit which makes the entire wiring system difficult for scaling. So it is very much important that you should always select the IP cameras so that it can easily connect with the wireless network so that you can easily do the installation.
These are some few things to consider while buying a CCTV camera for your office purposes. You have to select a CCTV camera after knowing where you want to use it because for every purpose there will be a CCTV camera with different specification. You should always compare the prices and specifications of different cameras before making your choice.