Rope access building maintenance procedure is used by many companies to undertake any kind of maintenance in a building. In this method the professionals have direct connection with the building making it easier for them to do their task.
Benefits Of Choosing Rope Access Building Maintenance
This is one of the budget friendly methods for working at a height as you don't have to install costly systems to work at a height and you also don't need a large number of employees to do the work.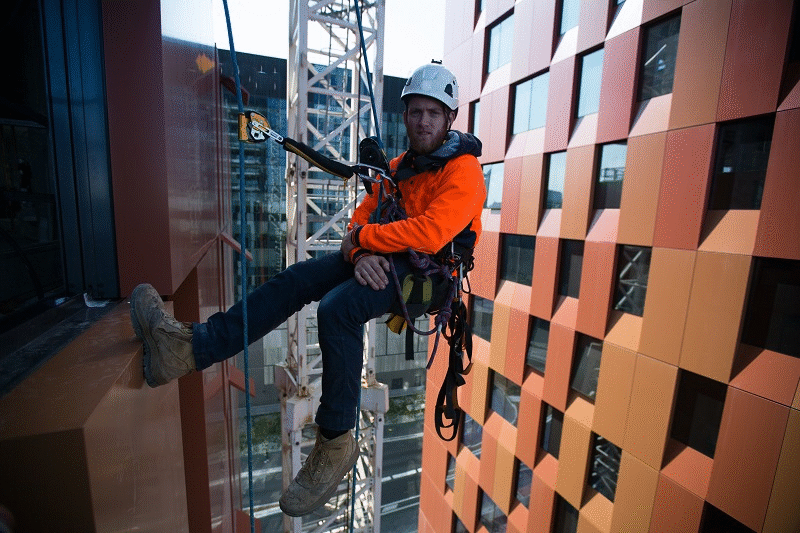 There is a team of rescue to help emergency situation and hence provides the safety of the person who is doing the work at a height. It is also considered as one of the safest method to work at a height. The rope access companies have their own set of tools like the chest and normal seat harness, safety climbers, clips, safety helmets and many other gears which work the best for ensuring optimum safety and security to the workers. A sound and safe rope access method helps in completing the task within the time frame as there is no wastage of time in preparing the work setup and also has less disturbance, minimal stoppage, and provides safe working atmosphere.
Why Do You Need To Go For Rope Access?
It uses less time to complete a task as compared to other methods and this method does not take much time to setup and helps in accessing areas such as ducting, domed roofs, industrial chimneys and smoke-stacks which are impossible to be accessed by other methods. Generally it is a very flexible method, without using any other platforms. In addition to that, the rope access specialists also have specific set of tools which are used during adverse weather conditions. Rope access building maintenance method includes painting a building, creating reconstruction, creating refurbishment of building and many more.
rope access building maintenances method is used to renovate concrete, paint the building, repair mechanical/electrical/lightning faults, helps in doing building enclose/visual/picturesque/surface/near surface/physical/varnish inspection, replace windows glass, install anti-bird netting, replace window vinyl seal, repair concrete and joint, wash the building's exterior, etc.
Why Hire Rope Access Building Maintenance Service Providers?
They provide rope access building maintenance services for all types of buildings be it of any size, structure, new, old, etc. They have trained professionals who will provide you quality service. They do their work perfectly leaving no loopholes as this is their regular job and they are perfect in their work. Their experts are well versed in handling the difficult work situations which occur at height.
You Will Get Quality Work At An Effective Price When You Hire A Professional:
When you will hire a professional you will not have to worry about the equipment's that what equipment's will be needed and from where you will bring them as the service providers will take care of all these details and they carry all the things which are required to perform a particular task with them. Their experts will thoroughly inspect the building and tell you about anything which needs to be mended.
They have a proper safety team who takes care of the safety of the person involved in doing the work and the people around. It is always better to chalk out an estimate before you go for a live building renovation or painting project.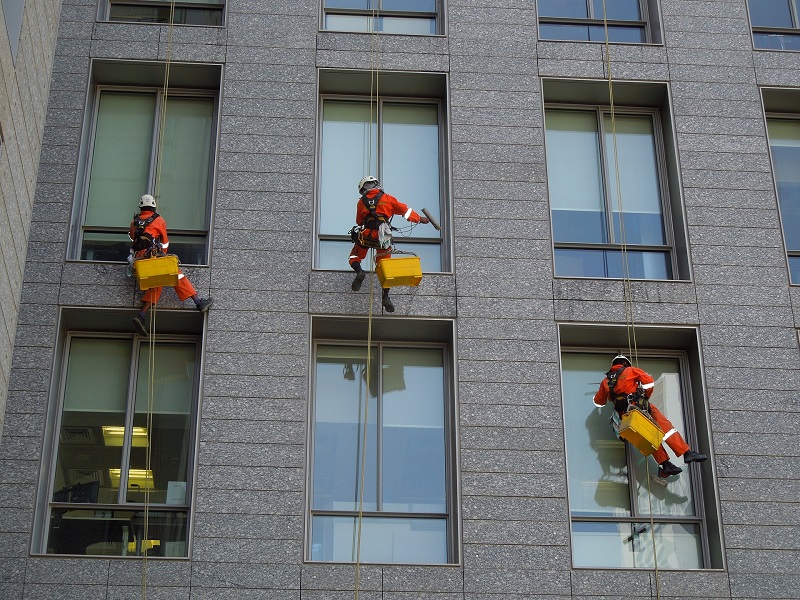 Do proper research before calling and hiring the rope access building maintenance experts for doing your work so that you get the best service and at the best prices, and also make sure that they have the licence of doing this work and their employees are insured so that if any miss happening happens with the worker you don't end up paying the dues.