If you're selling your property for the first time, you might not know how to go about evaluating your property. Well, there are always companies that provide free valuations online which give you a fair idea about how much your property is worth, and then there are estate valuers and home inspectors who come and do a proper home valuation. Before you start searching on Google for a free property valuation in Surrey or look for real estate agents to get your Leeds property evaluated, here are some important things that you need to know about property valuation.
What is property valuation and how is it done?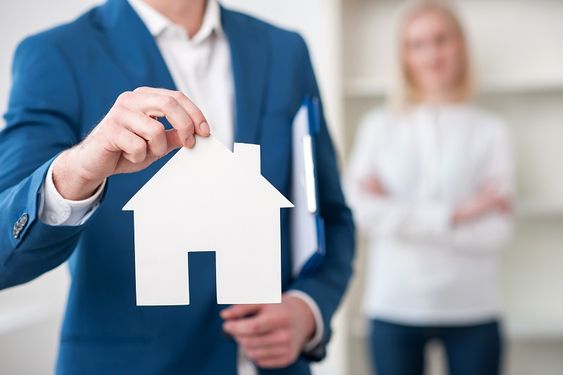 Basically, property valuation is the estimated worth of your home depending on three main factors – location, condition and size. Of course, other factors like depreciation of the asset, things like car parking area or a garage, landscaping, private pools, hardwood floors etc also affect the property valuation. During property valuation, a full inspection is carried out to determine the worth of the property. The valuer will go through every nook and corner of your house to look for any major damages or repair work that might be required in the future.  There are different methods by which the valuation amount is determined, such as the cost approach method, the sales comparison method and even the income approach method.
Why is property valuation important?
Property valuation will give you a fair asking price for your property. That means, when you put up this property on the real estate market for a fair asking price as per the property valuation, there is a much higher chance of actually selling the property. Without a property valuation, you could either value the house too low and lose money on the sale or you could value the house too high and it will just keep sitting on the market without getting sold. For example, if you're trying to sell your property for £3 million in an area where houses are selling for just £70,000, you probably won't have much luck. A property valuation will tell you whether your property is even worth that £3 million and how much your asking price should be.
What can I do before the property inspection takes place?
Clean your house, properly. This allows the real estate agent of the valuer to see all the key points and main features of the house. If you've converted your garage into a storage space, it's going to look so small and cramped that it won't count as much. If your hardwood floors are covered with clothes and kids toys, the valuer won't even notice it. If you have a broken toilet or a leaky drain, then you should get it fixed before the inspection agent comes by. Also, you need to have all your paperwork handy. How much you spent to buy this property, how much you're paying as maintenance charges and any other documents you might have related to the costs of your property.
What can I do after the valuation inspection has been done?
Ask questions. Ask your real estate agent if he or she thinks there are any major changes that you need to make. Ask them about the price of the properties that have been sold in the area in the past. If you can somehow prove that the real estate prices in the area have risen or are on a rise, you might be able to get a better valuation. Let the valuer know what price the house down the lane has sold for – a comparison is always important. Also, if you've got any offers which are close to the property valuation amount that the valuer has quoted, let your estate agent know. It's best to get a move on things as opposed to waiting it out and losing out on a fair price.
Can I upgrade my property for a better valuation?
Yes, upgrades like hardwood floors and modern kitchens are always recommended. But, it is important to not spend so much money on the upgrade that you won't end up making any profit. For example, if you decide to upgrade your property by adding lifts or adding a private pool, but the potential buyers who are looking in the area don't consider a lift or a private pool as something important, chances are the buyers won't up their budget just for these facilities. While the value of your property will go up, the average selling price in the area won't. Hence, it is essential to make sensible upgrades that don't cost too much but do end up improving the property valuation.
A spacious storage space or a garage, a well-kept garden, a covered patio or outside seating area, a spacious floor plan that can be moulded to the preferences of the new buyer. It is universal things like this that every buyer appreciates and it actually improves the valuation of the property. But, if your property is in good condition, centrally located and relatively spacious, you might not even need any upgrades.