Shed designs are available in various shapes and sizes to meet all specifications. Before deciding on a design of a shed first, the motive is to be decided. What will be the shed used for takes priority? There are many things to consider before deciding on any design. The first step is to determine for what purpose the shed will be used for like is it going to be used for a specific purpose or general use.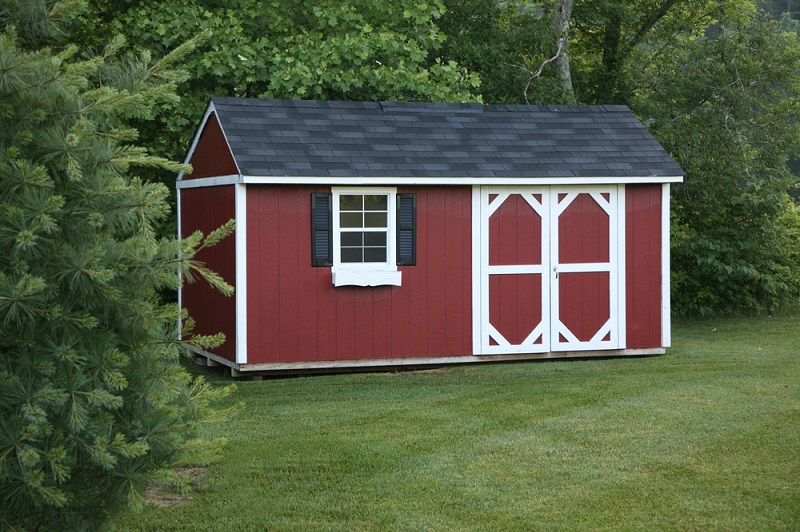 Garden sheds are generally used for storing garden tools and equipment like lawn tractors and various power apparatus. Gambrel or gable designs are very functional for uses like this. There are also saltbox designs available. To decide on which type of shed designs will be best, following three resources can be useful.
The first step can be surfing on the internet to discover various websites offering information and ideas about choosing a design for the shed.
Local libraries can help. Many magazines and books can help with shed designs and shed building.
Going to a bookstore and buying books and magazines that contain a huge amount of information about sheds.
Choosing the Right Design for Shed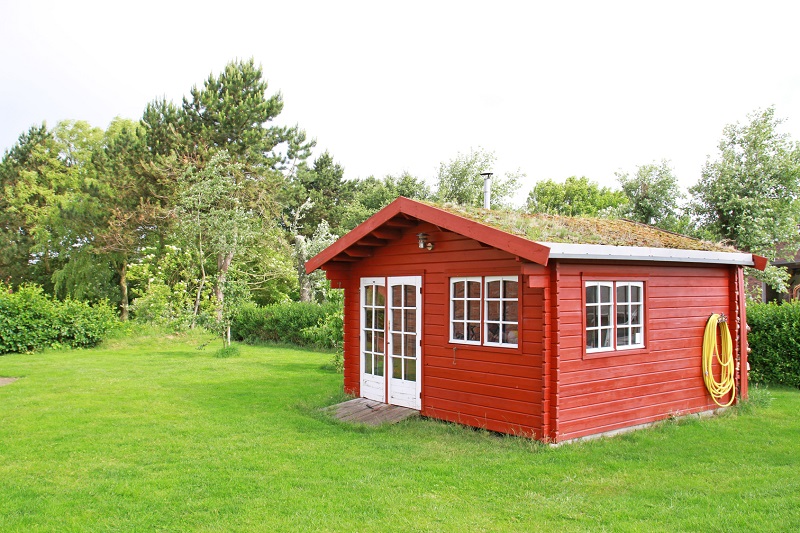 There are 8 designs to choose from for shed designs.
1. Lean-to style shed – This is the simplest shed style. They can put up against an existing one and can help in saving a lot of space.
2. Saltbox shed style – This type of shed is slightly difficult to build, but it looks great. In this type of design, the roof extends from the side wall providing space to store some things there.
3. Gable style shed – This type is very ideal for garden shed, playhouse, tool shed or even a small studio office. But it doesn't offer a lot of storage space in the roof.
4. Gambrel sheds – This type of shed designs offers more space on the vertical line. Most of the barns are shaped in this way. Anything that can be stacked can be stored in this type of sheds. People also use them for storing agricultural machines and sometimes even cars. But these types of sheds are not suitable for snowy or windy areas. They require regular maintenance.
5. Flat roof sheds – These types of sheds can be built using various materials like wood, resin, metal and many other things. The flat roof may have water leakage, so it is unsuitable areas with high snowfall and heavy rains. The design is very simple.
6. Oriental type of shed – People who really value oriental culture and traditions design this type of sheds to add a beauty to the yard. There is no practical use for this type of sheds except they can be used to store small things, but they still look great. This requires professional skills for build and maintenance.
7. Pergolas – These are very unique types of shed designs and are mostly built for decorative purposes. They are not meant for storage, but they have the ability to increase the beauty of the yard or garden.
8. Vertical sheds – This is the most basic type of shed. They are very cost effective as well as practical. They look like wardrobes. They are mainly meant to store small things but not large things. They are very easy to install and don't require any specific tools for installation. A mere screwdriver is enough to assemble the parts.
In the end, the key is to consider various types of shed projects and finally making the best selection from different designs of sheds. Learning the above information can help in deciding the type of shed needed.