Real Estate is probably one of the best assets to invest in. Buying a property is not just about evaluating the mathematical cost or return calculations. There is so much more to it. Whenever you go to buy a property, make sure that you put your inspector hat on. As it's a big investment, you need to investigate it thoroughly to make sure there aren't any problems and that such a major investment won't go down the drain. You can find some of the best realtors in Myrtle Beach. You may think you're too smart to be duped like this, but be wary because it's too easy to be snared by shady dealings and unwise property dealings. Hence, you need to pay proper attention so that you can notice the red flags. If you see these red flags, then all we can say is RUN! Here are some tell-tale signs that the property you're investing in might be a huge red flag: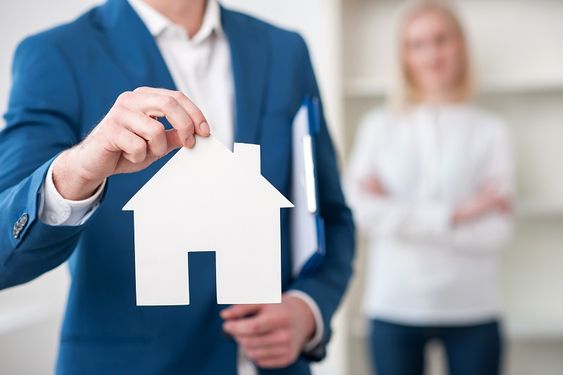 1. Rapid Turnover in Ownership History
Take a look at the historical sales of the property you're planning to invest in. If you're getting an amazing property at a considerably low price, it seems pretty suspicious. If the ownership of the property has changed too many hands over a short period of time, it's a big red flag. Think about this – why would the previous owners/occupants leave if the property is so great? So, make sure to check out the previous owners of the property and get in contact with them. This would be great as they'll be able to tell you all the issues with the place!
2. Condition of the Interior and Exterior
If the internal or external condition of a property has been neglected, chances are that it was all neglected, but someone just masked it up. Oftentimes, a house looks gorgeous from the outside but when you enter it, it just doesn't give you good vibes. Similarly, sometimes the interior of the property may be great— it may have freshly painted walls and newly carpeted floors— but the exterior may be crumbling.
3. Freshly Painted Areas
You can easily spot the freshly painted areas. If only certain areas are painted over, it is a huge red flag. It can mean that mould has been concealed rather than remediated. Look for any mould carefully in dark and sealed places. It may be hard to inspect, but it's important as mould is dangerous for your health.
4. Look for Cracks
There may be patched cracks appearing near doorways or around staircases. Minor cracks are common and can be ignored. But it's the gaps and cracks over ¼ inch that have been filled or covered and that are running laterally against the wall that are the real issues. They are a sign that the house may have some serious foundation issues.
5. Lookout for Strong Room Fresheners
If you go to see a house and it has been sprayed with excessive room freshener, chances are they're trying to mask something. They may be trying to cover up some smell, for example, a damp wall; you'll need to figure out what it is. Be wary of such strong smells in basements or any crawlspaces.
6. Beware if there's Music Playing in All Rooms
If there's music playing in all rooms or it's too loud, chances are that the agent or seller is trying to mask the noise around the property. Maybe it's a train that goes by or any extremely noisy neighbour, but the seller might try to create some white noise by either turning on a noisy fan or playing loud music.
7. Insist On Seeing the Areas the Seller Won't Let You See
So, maybe, the seller gave you a tour of the entire house but won't take you to the basement. This could be because there might be a rat infestation, leaking pipes or some other serious issue. Insist on seeing these hidden areas and if they refuse to show it, then there's something wrong with the place.
8. Lookout for Uneven Floors
Always carry a small marble with you when you're visiting a potential property. Place the marble around different areas of the floor in each room of the house. The older the house is, the higher the chances of uneven floors. Conducting the marble test will let you know about such issues. In case of uneven floors, some serious foundation work is required and might be pretty costly. You can use this to negotiate the price with the seller.
9. Make Sure There Are Permits for Work Done
Every property has a '3R' report – a report card for your property. Always insist on viewing the 3R report before you think of purchasing a property. If the seller says they added a new deck or built a new floor, it will be mentioned in the 3R report. In case it isn't, chances are the seller didn't do this legally, so it might be unsafe. For minor changes such as remodelling a washroom or changing windows, no permit is required. It's the major structural work that definitely requires a legit permit. Hiring an experienced real estate agent is your best bet to ensure you don't get duped in this respect.
10. Be Careful Of Sellers Who Persuade You to Waive Inspection Objection Rights
Every buyer has the right to get a property inspected before purchasing it. If the real estate agent or seller offers you extra incentives to waive your inspection rights, this is a major red flag. They're scared you'll stumble across issues with the property. Always use this inspection objection card as leverage to lower or negotiate the price of the property.
11. Be Wary Of Figures That Don't Add Up
If you come across any numbers that don't add up, it's not because of bad math. It's probably because the parties involved are hiding some information. Don't make such a big investment decision based on estimates or projections; rather, gather actual documents to help you decide whether the property is worth it or not.
The bottom line is that you will always find some problem with the property you are viewing, especially if it is old. And, if you feel like the seller or agent is misleading you, chances are that they actually are! You should start looking for other properties to invest your hard-earned money. If you're looking for properties, you can find the best property for sale in Myrtle Beach, SC.
About Author:-
Briggs Dickerson works as a broker-in-charge with Sands Realty Group, Inc. – a prominent REALTOR in Myrtle Beach who helps you find the best properties for sale in Murrells Inlet, Myrtle Beach, Conway & other areas of South Carolina. He graduated from the University of South Carolina in 1998 with a finance and marketing degree. His work experience includes managing a Myrtle Beach landmark for the past 17 years, Peaches Corner. He also has had his General Brokerage license since 1999.